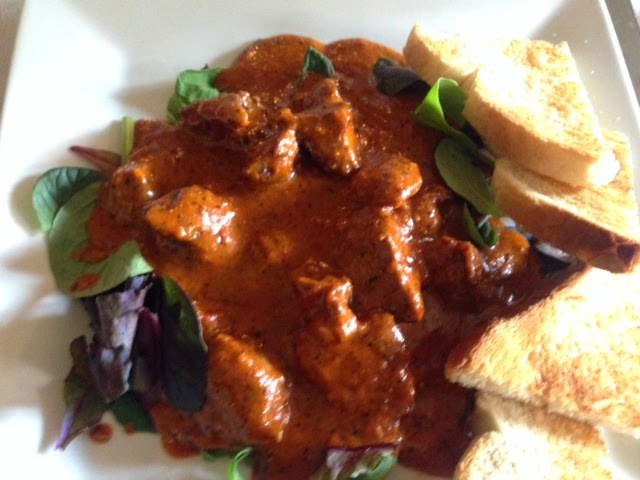 Chicken Livers in Piri Piri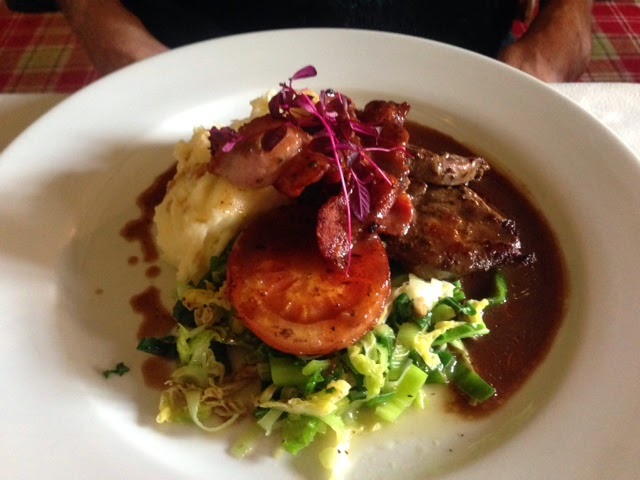 Lamb's Liver
Having had some pretty dismal meals in the neighbouring village of  Croxley Green, I was very much looking forward to taking in lunch at The Rose and Crown,  a popular and well liked destination according to my pal and fellow foodie Geoff, who had recently flown in from Mexico.
It's a small and inviting pub, run by a  couple since 1995. They pride themselves on providing both traditional and innovative food and I liked the look of the menu – small and interesting. I was particularly looking forward to getting my chops round the Piri Piri chicken livers, chiefly because it's rare to find them on a pub menu in the UK and I adore them. My friend chose the traditional chicken liver pate followed by lamb's liver and mash, whilst I started with scallops in a pea puree with pancetta.
Let's start with the good – the very, very good chicken liver pate. Fantastic texture, creamy, buttery and deeply flavoursome. A joy to eat in fact. Our waitress, who turned out to be one step ahead of us most of the time asked whether we wanted some more toast – nice touch.
My scallops were perfectly cooked. Just seared and accompanied by a mouth watering pea puree. The pancetta, however, was overcooked, splintering on the plate when I dug into it. A little sloppy which was a shame. The lamb's liver was, according to my companion, very tasty, well cooked in a lovely gravy. When the chicken livers arrived, however, they were presented in a sea of thick sauce which instantly rang alarm bells, Why would you want to drown the main ingredient in a fiery hot gunk that just overpowered the delicate nature of the livers? I know Piri Piri is a hot sauce, but it managed to blow my bloody head off.
I don't want to end on a sour note as the service was outstanding, two of the four dishes near perfect and the scallops were wonderful. Would I come here again? For sure, the reason being that when they get it right it's very good. It's also worth noting that they offer a two course lunch for sixteen pounds and considering the fare on offer, it's a great deal.
Chorleywood Common, Chorleywood, Herts. WD3 5LW
01923 283841