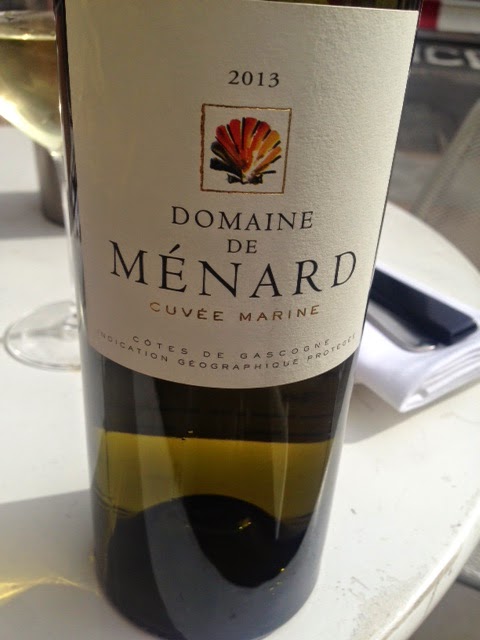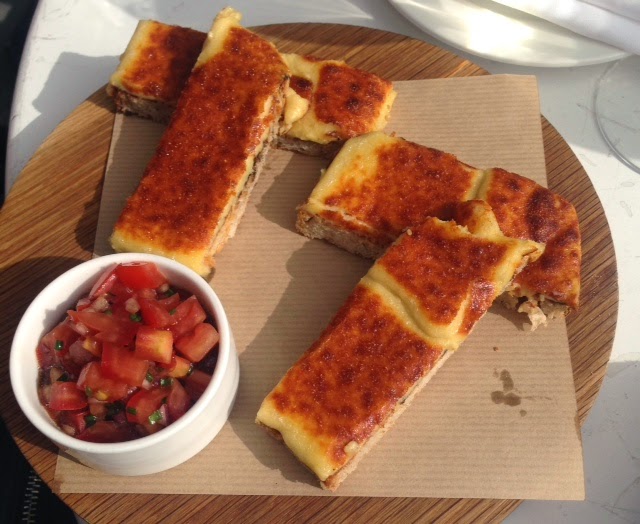 Having been on a two day course in town, I decided to finish it with an ice cold glass of wine and a quick bite to eat in part of London with which I'm not familiar.
South Place Hotel, a rather elegant looking establishment in the city, with tables on the pavement drenched in sunlight and being sat at by the well heeled and 'banky' sort of peeps was somewhere I'd never heard of.
Out of curiosity we sat down to look at the bar menu – it was only four thirty and the dinner menu wasn't available till six. I hadn't had a salt beef sandwich since I'd been to New York and my pal was rather pleased to see Welsh Rarebit on the menu, something one doesn't see too often, and I rather wonder why, it's such a splendid snack.
Food ordered, we then went for a Cotes de Gascogne which I'd also never sampled – crisp, zesty and fresh, it was a surprisingly good mouthful for a house wine that was £26 – in this neck of the woods it's relatively cheap and to be honest, I would have happily paid the same price anywhere.
So, down to the food. Not cheap at £12.50 for a sandwich and £9.50 for what essentially is posh cheese on toast. Oh but what joy when I sank into moist, tender beef, wrapped in a caraway bloomer and served with the perfect pickles that the most meticulous of Jewish mamas would have envied. As for the rarebit, the sharp, extra mature cheddar was infused with just the right amount of Worcestershire sauce and a dash of English mustard . It came with a lovely tomato salad, the perfect piquant accompaniment to counter the richness of the cheese.
In addition, the service was wonderful and the place had a nice, relaxed yet very professional feel to it.
This very chic hotel has a number of great dining deals to be had and judging by the experience I've just had, I'll be back for dinner with a gaggle of pals. A total pleasure.
3 South Place
London EC2M 2AF
Tel: +44 (0)20 3503 0000