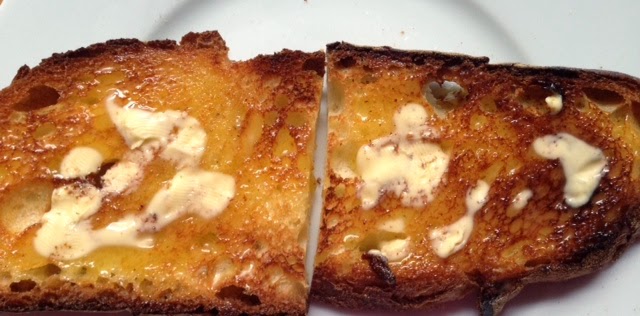 My mum used to make her own bread – it was legendary. She used to halve her loaves to give to family and friends because she just couldn't keep up with demand.
Hot from the oven, we used to toast it and slather a slice of this fragrant ambrosial morsel with butter and devour it greedily. It is a most fond memory; my friends still talk about it.
My sister brought the above bread from Waitrose and the love affair was instant. Pane Pugliese is golden in colour, has the merest hint of sweetness and a nuttiness that is just divine. It's made from reground durum wheat flour of Altamura in Southern Italy. Fanbloodytastic.