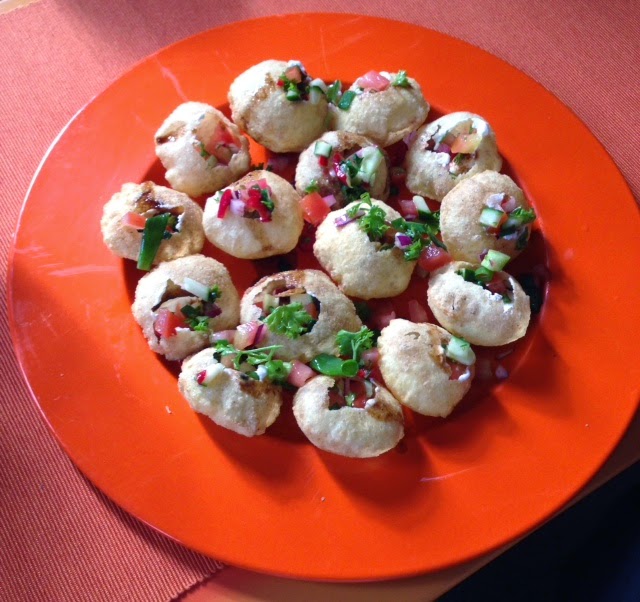 These popular Indian street snacks make a delightful nibble to have with an aperitif – you can fill them with all sorts of goodies and although it's best to make them, you can buy them ready made in most Asian shops and they'll last for a few weeks.
TIP The tomato and coriander chutney has already been published on the blog. Have four per person as a serving but you're likely to be pestered for more. The tamarind will keep in the fridge for weeks.
For the tamarind chutney
3 tbs tamarind paste
1 tbs vegetable oil
1 tsp cumin seeds
1 tsp grated ginger
1 green chili, very finely chopped
1 flat tsp fennel seeds
1 flat tsp garam masala
6 tbs white sugar
1 large mug of water
pinch sea salt
A pot of Greek yogurt (170gr)
Heat the oil in a medium saucepan. Add the cumin, ginger, chili, fennel, garam masala and cook on a low heat for about three minutes, adding a tsp of water now and again if catching.
Pour the water into the pan. Stir in the tamarind and the sugar and cook on a low heat for about thirty minutes. Cool and pour into a screw top jar and refrigerate till needed.
Fill the pani puri with a drop of the tamarind paste, then top with an equal amount of yogurt and place them on a tray. Scatter the tomato and coriander salsa over these little shells of gorgeousness and watch them being devoured in the blink of an eye.