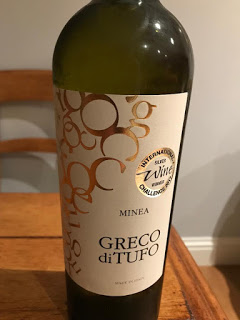 Having discovered the beautiful Greco grape about eight years ago at my favourite restaurant Il Cibo in Holland Park, I consequently seek it out whenever I can.
Morrisons has impressed me on a couple of fronts, not least with a really good selection of wines.
The Greco grape from Campania typically produces a crisp, aromatic wine with a powerful bouquet, often quite peachy. It's a complex wine that begs for oily tuna tartare, a swordfish carpaccio laced with olive oil and Sicilian capers, goat's cheese ravioli and of course, a dozen oysters.
Worth every penny at ten pounds a bottle, head to your nearest Morrisons and grab a few – only to be shared with the most discerning of pals.