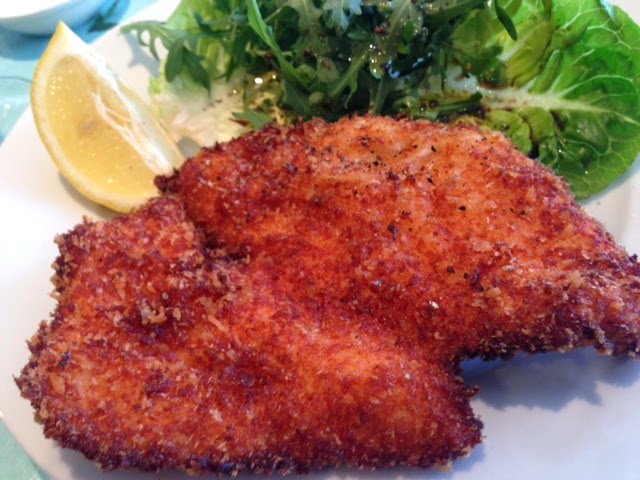 I don't often use chicken breast in my cooking, being a much bigger fan of the thigh but if you want a large, flattened schnitzel for a main course I would butterfly a breast into two portions and flatten them lightly with a rolling pin.
Serves 4
2 large chicken breasts, halved into four portions
2 eggs, beaten
4 tbs flour
8 tbs of natural breadcrumbs (panko are great)
3 tbs grated Parmesan
Oil for frying
lemon wedges
Flatten your breasts with a rolling pin but don't go mad. You don't want to tear the chicken.
Coat the breast in the flour, then the egg. Mix the bread crumbs and Parmesan together and again, coat well and refrigerate for ten minutes.
Pour about 4 tbs rapeseed oil into a frying pan and when hot, fry the chicken till golden brown on both sides. Set aside and keep warm. Fry the remaining breasts and squeeze over some lemon. Serve with a simple salad of little gem and rocket.