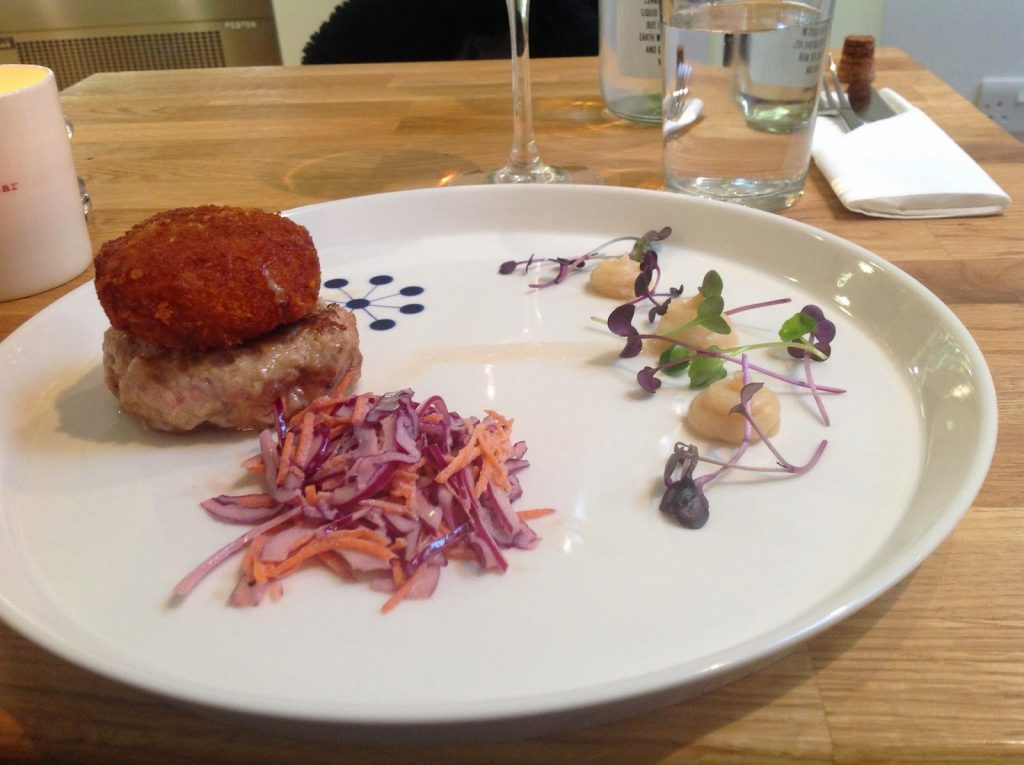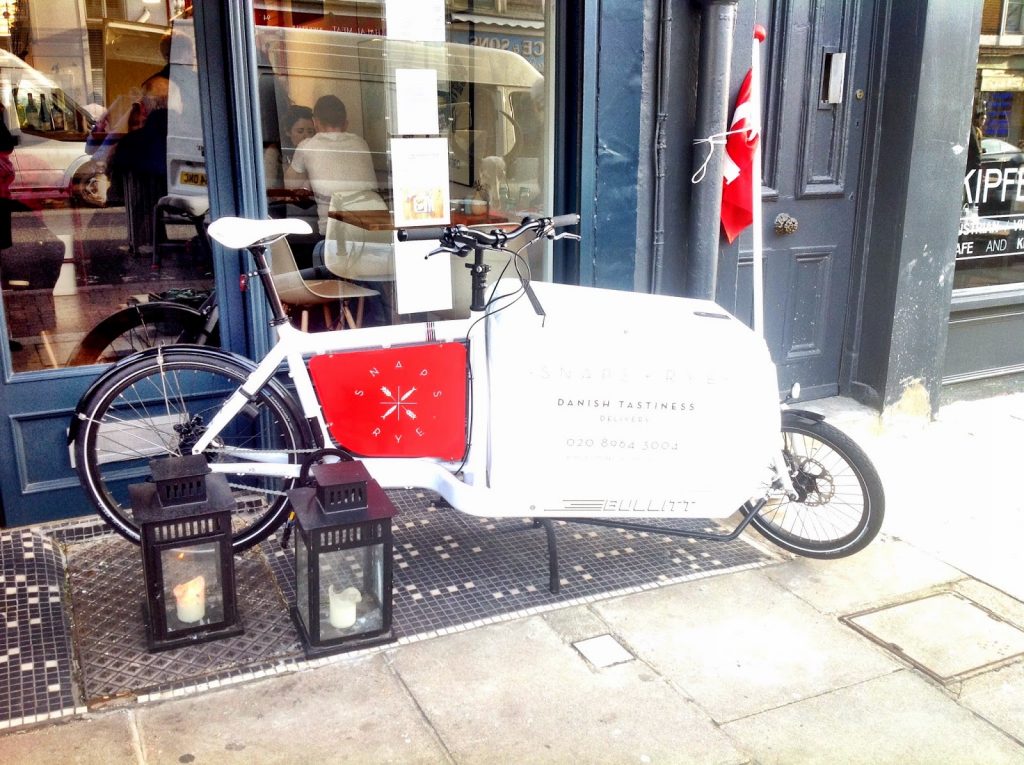 Copenhagen is a most charming capital. I was there not long ago, catering for a big 50th birthday bash. The quality of fresh meat, seafood, fruit and vegetables is second to none and the people are wonderfully warm and friendly. They do, however, possess a sense of humour that reminds one of Benny Hill. It ain't subtle, that's for sure.
At any rate, my business partner happened to be strolling along the Golborne Road and came across this Danish cafe. Here's what she had to say about it.
I was delighted to stumble across this bright, fresh faced restaurant on the Golborne Road which opened in December last year. The delivery bike outside was a big draw for passing tourists but for me it was the tiny but delicious sounding menu that drew me in.
I was drawn to the Pork and Veal Frikadeller with an artichoke and apple puree, danish blue cheese croquette and cabbage slaw. The meat was juicy and very tasty but the star of the show for me was the croquette which was delicately fried without a hint of grease and an abundance of flavour.
Next to me there was a family of six tucking into a big plate of Smorrebrod, thin slices of dense rye bread with a variety of interesting toppings included, Akvavit cured salmon and prawns. The kids who were half danish were clearly very happy eating this healthy feast.
The food is beautifully presented, they make their own bread and cure their own salmon. The food is really clean and healthy and as I left I felt energised rather than stuffed.
My bill for food, a glass of Pinot Grigio Blush and an Americano came to £14.65 sans service. For the quality of food it and the care with which was prepared, it was really very reasonable.
There was a wonderful lilt in the air that let me know that I was in the company of happily munching Danes who had found a new home in London….this is however very accessible food and urge you to experience the delights of this new eatery and perhaps peruse the eclectic collection of shops in the Golborne Road.
Snaps + Rye
93 Golborne Road
London W10 5NL
Tel 020 8964 3004
https://www.facebook.com/snapsandrye