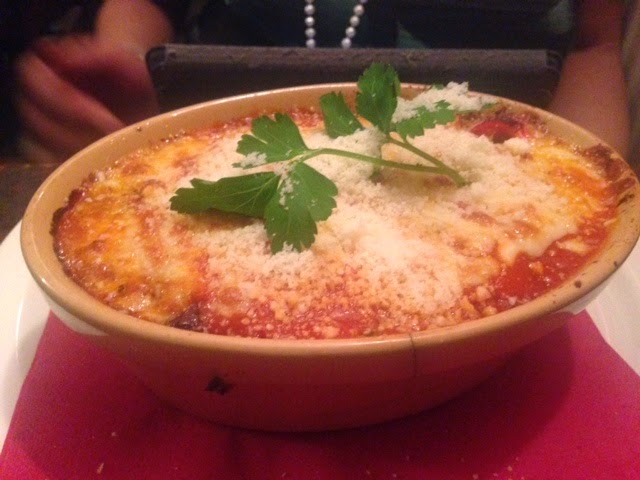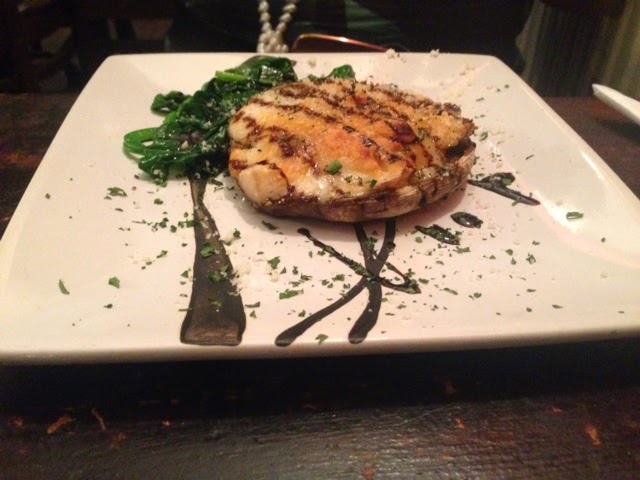 Occasionally after a roastingly hard day at the cafe there is nothing more that I want then someone to serve me food. So, without knowing what I was letting myself in for, my biz partner and I dropped into Casareccia, an Italian restaurant right next to the rather wonderful Tricycle theatre in North West London.
Nice enough looking place, spacious seating, a warm welcome. Good start immediately followed by the disappointment of having run out of the Soave. Never mind, the waiter ran round the corner to get a bottle. Trouble is, wines are rarely cold enough when bought from a shop and need a bucket and at least ten minutes to arrive at quaffing temperature. Irritating.
The menu seemed a little staid but I decided on two starters. The moules in a tomato sauce and the asparagus wrapped in speck and Parmesan, whilst Zina chose the Gorgonzola stuffed portobello mushroom and the lasagna.
Her single mushroom and sauce, were tasty enough. Nothing complex going on here, just a nice fusion of flavours. At £5.95 a pop I personally would have been rather cheesed off at the teeny portion of food put in front of her.
Had I known that I needed a chisel to hack my way into the asparagus I would have asked for one. The Parmesan was rock hard and the asparagus was not so much tired as knackered. The moules, however, I have to say were an excellent choice. The tomato sauce packed a real punch. Again, the measly portion was just irksome.
The lasagna was pleasant enough, although I think few people know how to cook it like an Italian mama would.
Yet again I seemed to come away just a little bit more weary from yet another sub standard, over priced eatery that would never pass for an authentic Italian restaurant in Italy.
Not in a million years.
Casareccia
267 Kilburn High Road
Kilburn, London
NW6 7JR
02073280800