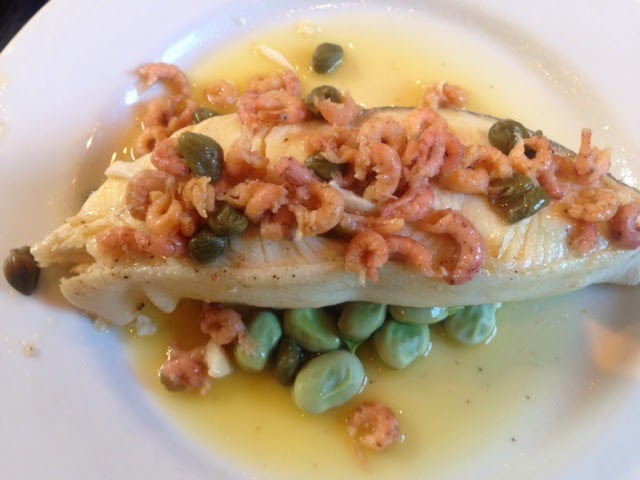 Halibut steaks that are quite thickly cut can be a bit tricky as you want them cooked throughout but not mullered on the outside. Baking them for a few minutes solves this problem.
Serves 2
2 halibut steaks
1 small pot of brown shrimps
handful of capers
large knob of butter
a little olive oil
squeeze of lemon juice
Cooked broad beans
Pre-heat the oven to 190oC
Melt the butter in a frying pan and add the olive oil. Place the halibut steaks into the pan, skin side down and cook for three minutes on a moderate heat.
Turn over, cook for a further three minutes with the capers, shrimps and lemon juice. Place everything into a heat proof dish and bake for a further three minutes. Serve with cooked broad beans. Simple, nutritious, light and just scrumptious.