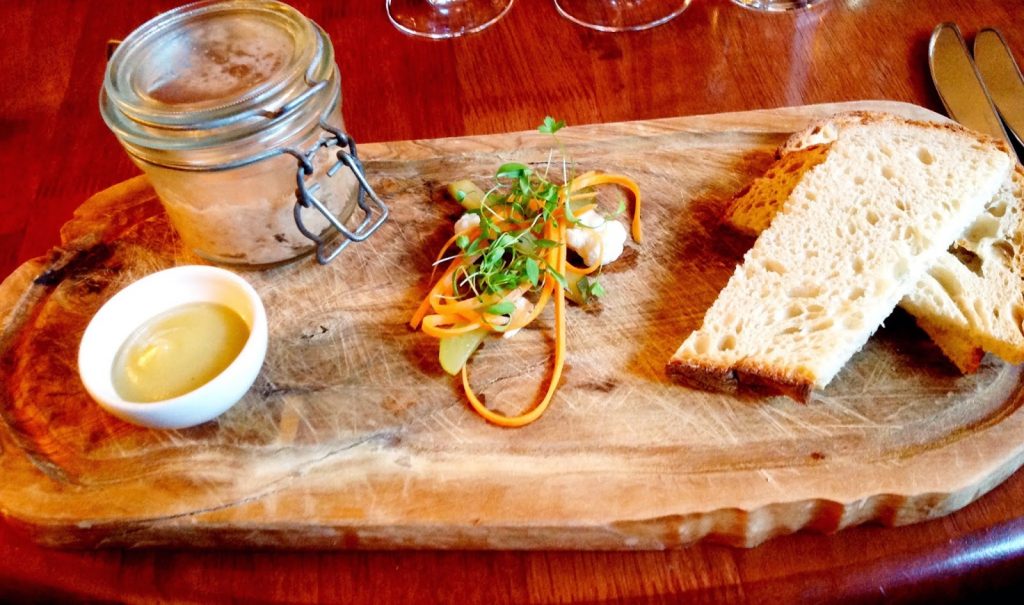 Pork Rillettes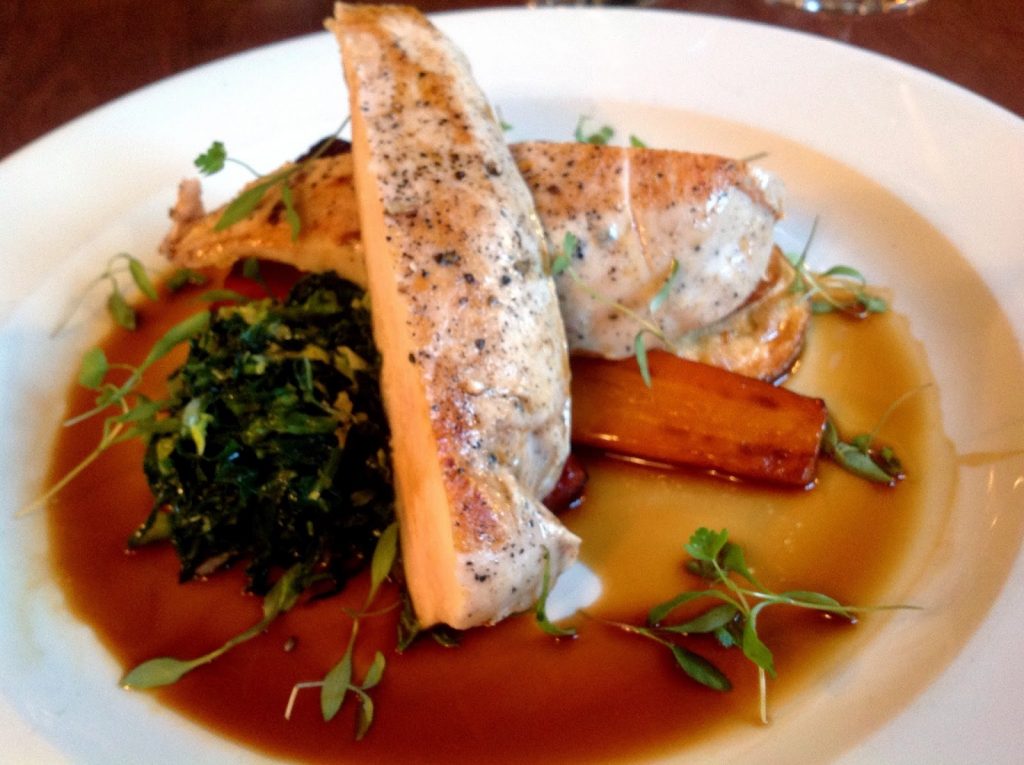 Chicken with a delicious jus
On a beautiful Sunday evening and after a wander around the Oxfordshire Countryside with my mother, we were hungry and looking for somewhere nice to eat. We happened upon Burcot, a tiny village where the only place to eat is The Chequers, a pub and restaurant that had previously been the village school house.
From the outside this 16th century building with sizable garden looked attractive and the inside surprised us. Whilst there are some lovely original features, lots of beams and a ginormous fireplace, the look and feel is modern and clean.
But….we weren't here to critique the décor, we need to fill our bellies and so we opted for the set menu. Its a short menu, two starters, two mains and two desserts.
We both opted to start with the Pork Rillettes. They were served in kilner jar with homemade pickles, bramley apple mousse and sourdough toast. Every element on the plate was completely delicious. I could have eaten an entire jar of the pickles.
When the main arrived, I was grateful that it wasn't huge. I ordered the chicken breast which had been cooked sous vide and then browned in a pan. It was moist and served with a deeply flavoured jus. It was accompanied by finely ribboned buttery greens, roasted carrots and sautéed potatoes. I couldn't fault the dish, it was cooked incredibly well.
By the time the dessert arrived, a Lemon Posset with a raspberry coulis and fresh raspberries, I thought that I might need to have the paramedics on standby. I had to taste it, it looked divine, I determined that a good cup of strong black coffee would aid digestion and so I jumped into the creamy, lemony dessert. I hate very sweet desserts but the balance of sweet and tart was just right on this occasion.
So…. nice place, great food and last but not least, great service. The staff are young, energetic, smiley and helpful. I will certainly be back to try the A la Carte menu which promises great things.
The Chequers at Burcot
Abingdon Road
Burcot
Oxon OX14 3DP
Tel 01865 407771
www.thechequers-burcot.co.uk