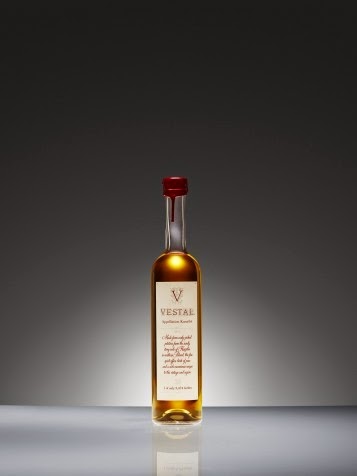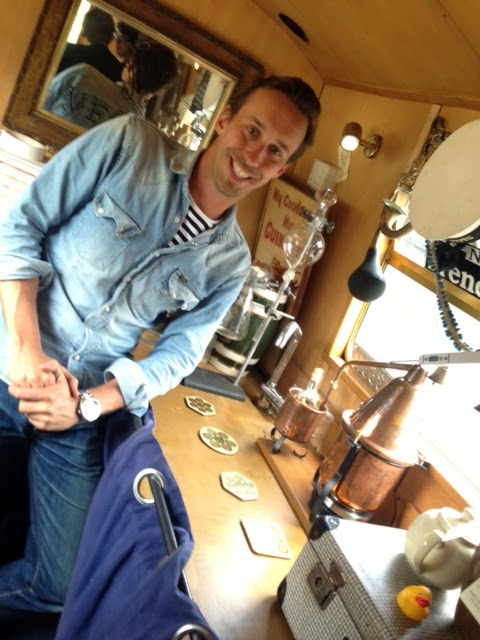 What better way to spend a sunny summer afternoon than sipping vodka cocktails aboard a Narrow boat on the Grand Union Canal. I was apprehensive at first, everyone has that drink that they first got very, very tipsy on, mine was vodka. Drinking five vodka lemonades as a teenager was not one of my finest moments. I've had a slight aversion to it ever since, I can take it in a Bloody Mary but neat? Even the smell used to make me shudder!
I was assured by the lovely PR people that this one was different. Produced in Poland, Vestal Vodka prides themselves on bringing the crafts of fine winemaking to the art of vodka distilling. Combining tradition artisan recipes while experimenting with different potatoes, soils and climates to create a range of lovingly made small batch single distilled vodkas refreshingly different to the industrially made and rather tasteless commercial varieties.
We boarded the Vestal Voyages boat at the newly developed Granary Square, just north of London's King's Cross station and set off eastwards towards through the tunnel towards Islington. Vestal have converted the boat into a floating cocktail bar and according to our host and Vestal founder, William Borrell, possesses the only floating still in the world.
First up I sampled a few Vodka and lime cocktails ordered up via orderbird a highly efficient ipad based point of sale system for bars and restaurants developed in Germany and now rolling out in the UK. Click on links below for further details.
These luxurious libations were proving quite seductive so I went to the bar to investigate further. The barman was unfortunately a little guarded about his cocktail recipes but was more than happy for me try neat shots of Vestal's three main vodkas.
Shot one! The standard blended vodka (£25) is made from a carefully selected blend of Polish Potato varieties and the purest of waters from Poland creating the ideal base for a Martini and other cocktails offering a depth of flavour with a creamy base, nothing like the roughness and aftertaste of "industrial" vodkas.
Shot two! Kaszebe (£26) from northern Poland, William tells me is a fairytale land of forest, lakes and small family farms where horses still work the fields and Vineta potatoes grown specially for Vestal in sandy soils lend character and a sense of place to this small batch production. Sip and savour neat or ideal for some creative mixology to create the drink of your dreams.
Shot three: The real star was the Vestal Kaszebe 2013 (£40) aged vodka takes its inspiration from the Polish Starkas that have been produced since the 15th century. They use a blend of heavily toasted American oak, Japanese whisky barrels and Cherry wood infused in the base of their regarded unfiltered virgin potato vodka. This produces the smoothest, silkiest Vodka I have ever tasted, the hints of whisky perfectly complimenting the natural creaminess of this superb vodka. Highly recommended.
WARNING: Once you've tasted Vestal Vodka you'll probably never want to drink a commercial vodka again, it certainly cured me of my aversion … and don't forget that the Vestal Voyages narrow boat holds regular parties and is also available for private hire for parties, events and product launches.
For the Orderbird point of sale system: