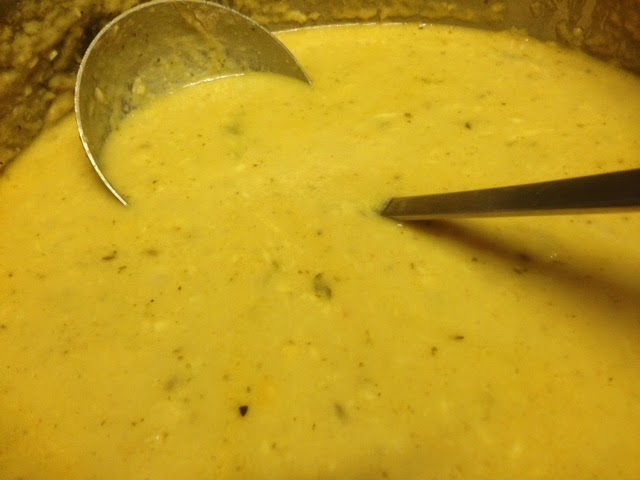 Although winter hasn't really set in, I made this soup in the café recently and it went down very well indeed. It's a simple affair and you can play around with spices to your heart's content.
Serves 4
1 large cauliflower, cut into florets
1 large potato, cubed
800ml vegetable or chicken stock
100gr grated cheddar
1 large onion
4 cloves of garlic, sliced
1 tsp each of turmeric, paprika and fresh ginger
1 tbs cumin seeds
1 tsp chili flakes
1 tin of coconut milk
4 tbs double cream
1 knob of butter
black pepper
In a large pan melt the butter and on a very gentle heat, cook your onion and garlic till very soft.
Now add the chili flakes and spices and stir thoroughly to incorporate. Fry for a further minute and then pour in the stock and the coconut milk.
Chuck  in the potato and cook for ten minutes before adding the cauliflower. Blend the soup once the cauliflower is tender. Spoon in the cream and finish with a good grinding of black pepper.