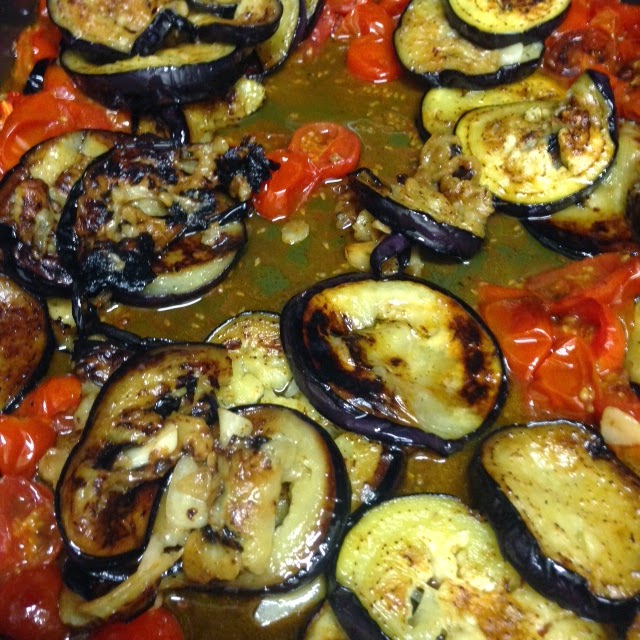 The wonderful pairing of aubergine and tomatoes goes back a long, long way. This dish is simplicity itself and goes well with most meats but I particularly love it with baked fish.
Serves 4
1 large aubergine
20 cherry tomatoes, halved
1 tbs balsamic vinegar
2 tbs olive oil and more for frying
sea salt
black pepper
Place the tomatoes into a roasting tin and pour over the vinegar and oil. Sprinkle with salt and roast in the oven at 160oC for about an hour, or until just beginning to brown.
Meanwhile, slice the aubergine into rounds and fry in batches in olive oil and salt. This will take about five minutes per batch or two and a half minutes each side.
When the tomatoes are ready, toss in the aubergine and give it another five minutes in the oven. Finish with a good grinding of black pepper and serve straightaway.Don't forget some bread to mop up the delicious juices.