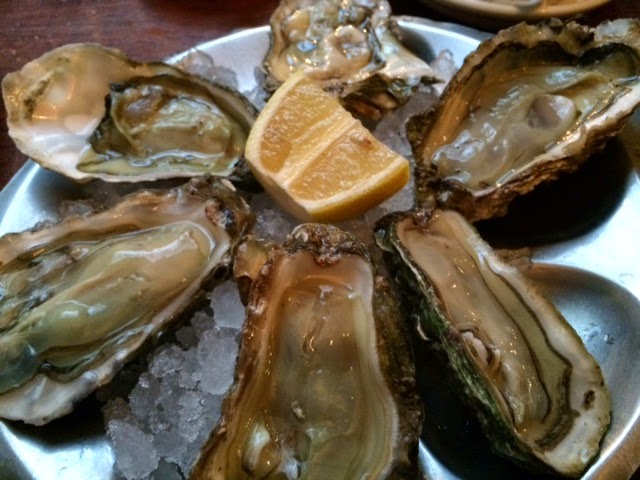 Spankingly good oysters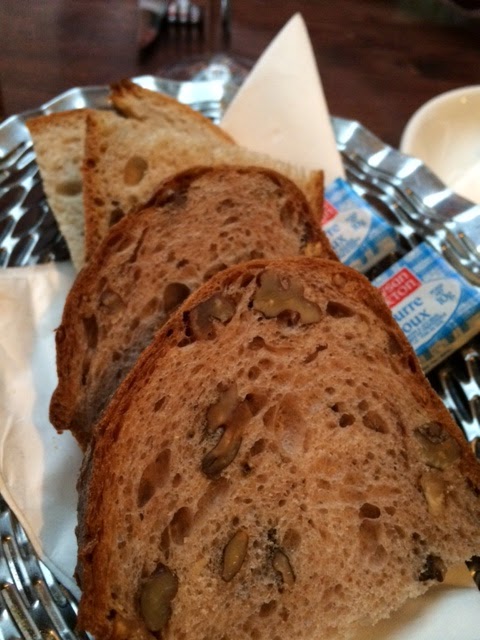 Delicious bread
The perfect Kiev
The cow is a small, bustling, ever so slightly cramped pub and restaurant that has an upstairs dining room from which we were shooed away instantly; as if we could have had a table without booking in advance.
So we schlepped downstairs to find one table free. I'd heard a lot about The Cow and my dining companion had been before and knew of my love affair with oysters.
Good things come in small packages – that includes a menu in my book. For me, half a dozen of West Mersea rocks and for my friend, the chicken kiev. Some walnut bread and a carafe of rose duly ordered, I spent the next half hour drinking in the handsome plates coming out. Our neighbours had ordered rare steaks with a potato gratin that looked to die for. I had to ask – they said their meal was absolutely divine, the steaks done to perfection.
The bread duly arrived and here's where I could tell that quality is at the forefront here. Delicious walnut bread and French, creamy butter were a delight to savour and when the oysters arrived, they smelled of the sea and were gobbled with gusto, a spoon of raspberry vinegar and a little tabasco helping them along. As for the kiev, the very best that I have had the pleasure of eating, was moist, juicy and with just the right smack of garlic. So often it's overpowered and over cooked. Not a bit of it here. The creamy mash would have your cardiac surgeon running for the hills – delectable.
A good, quaffing chateau La Grave rose was a very pleasing drop and I really couldn't fault any aspect of our meal.
Such quality doesn't come cheap – a starter, a main, bread, salad and wine came to just under sixty quid including service. When you come face to face with such stunning standards, however, who gives a hoot.
The Cow
89 WESTBOURNE PARK ROAD
LONDON
W2 5QH
020 7221 5400