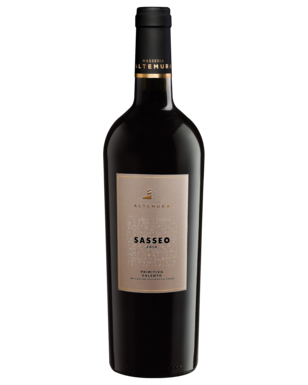 Dining with a pal who eats out most nights in his locality has its obvious advantages and on this particular occasion, we installed ourselves in a nearby Italian restaurant, the manager of which never serves my friend wine from the menu – secretly it made me feel like a member of a privileged club.
A fan of Barolo, the owner dismissed my suggestion like only the Italians can do and instead, brought the above bottle of wine to the table. Lamb shanks ordered and in need of something to support such a saucy, rich dish, the first mouthful really did pack a punch.
It's an intense ruby red wine, velvety and warm. It almost clung to me it's that 'persistent'.
As I've said on many an occasion, if my knowledge was equal to my consumption of the great grape, I would indeed be one of the world's greatest aficionados. Sadly, this isn't the case, although a day's sommelier course beckons.
In the meantime, I have looked everywhere for this delicious wine, made exclusively from the Primitivo grape but in vain. It seems to be available all over Europe, apart from the UK.
So I guess it's a little redundant to write about it here, but should you find yourself in Italy, please bring us back a couple of bottles.