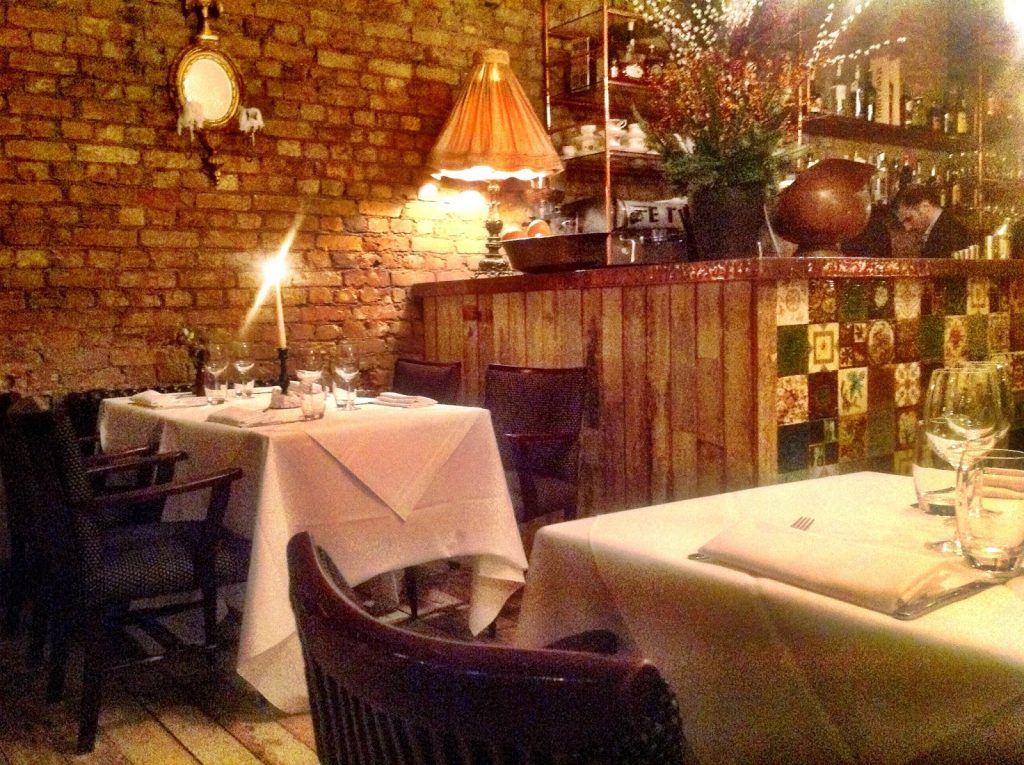 When you walk into the Italian restaurant Rullo's on Chamberlayne Road in fashionable Kensal Rise, you are immediately enchanted by the decor. It's intimate, cosy and very elegant indeed. The tables are beautifully laid, immaculate waiters glide about effortlessly and the seating is uber comfortable.
A cold Sunday, the last before getting back to the daily grind, had me booking a table for an early dinner. Upon sitting we were promptly given the menus and offered some iced tap water – I rather liked that. So often one is asked whether one wants sparkling or still for the table, as if tap water were unthinkable.
My companion has this weird rule in life – she judges an Italian restaurant by its lasagna, thus it was yet again ordered with a side salad.
I was delighted that carpaccio was on the menu and I followed this with the sea bass, a bottle of dry, Italian white and we settled down to a bowl of olives that were served hot. That was a bit of a shock for me. My pal loved them – food is so personal and I personally like my olives cold.
At any rate, when the carpaccio arrived, it looked like Michael Angelo had painted a scene on a plate. It looked spectacular – translucent discs of beef topped with generous shavings of parmesan and rocket and MY, OH MY, was it a total triumph of taste and texture. I'm ashamed to say that I couldn't include pictures of the food as it was rather dark.
The lasagna arrived, served as a square on a slate plate, handsomely presented as all the dishes were. Alas my friend thought it was too laden with pasta and it wasn't saucy enough. The quality of the pasta was there for all to taste, but it was disappointing, never the less.
My sea bass arrived, again, handsomely presented and sitting on a bright green broccoli puree, encircled by sun dried tomatoes and walnut pieces. An interesting combination and all the flavours worked really well together – the fish was perfectly cooked, flaky and moist but here's the thing, I would have loved a simple jus to bring it all together. I had ordered some hand cut chips as a side and I'm sorry to say they were absolutely bloody awful. Limp, greasy and sad looking, it was almost absurd to think that ten minutes ago I had eaten the best carpaccio on the planet.
The wine was perfectly acceptable if a little unmemorable, the service impeccable but I have to say that for just under a hundred pounds, (including another couple of glasses) I expect a great deal for my money. I was briefly transported to food heaven but then came to earth with a bit of a crash. I've never felt so polarised about a restaurant. All I can say is that I would go to Rullo's for the carpaccio, service and the setting alone. I'll just have to give it another try and I can't say fairer than that.
Rullo's
43 Chamberlayne Road
London NW10 3NB
0208 969 2499
rullos.co.uk
https://www.facebook.com/RullosLondon