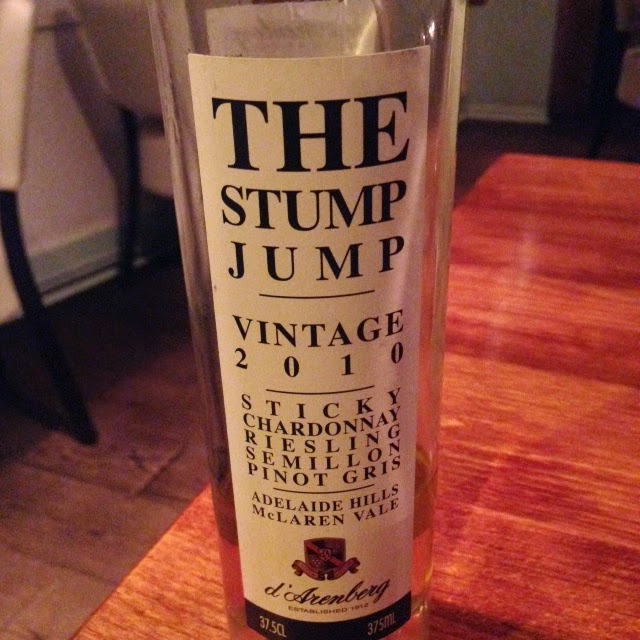 A leisurly and really rather good meal at Zaza's in Rickmansworth finished with this wonderfully named Stump Jump dessert wine.
I researched the name and found the origin from the folk at N.D. John Wine Merchants ltd. who sell this sweet and luscious wine for a mere £6.45. Here's what they had to say:-
'The name 'Stump Jump' pays homage to a significant South Australian invention – the Stump Jump plough. As well as clearing the land around McLaren Vale, it was adopted worldwide in the late 19th century because of its ability to ride over stumps and gnarled roots, saving valuable time and energy.'
More importantly, here's what they had to say about the wine:-
'Starts off all rich and ripe, there's flowers, Turkish delight, marmalade and ripe apricots.
The palate is luxurious with lemon zest and butterscotch characters layered with zippy acidity and spiced fruit. The finish is long, bright and balanced. '
Now I certainly could NOT have put it better myself. Check out the website below for details.
http://www.ndjohn.co.uk/index.php/stump-jump-sticky-chardonnay.html