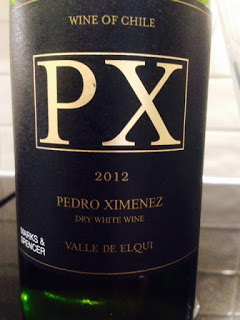 A fortunate visit to some rellies up North was further enhanced by sharing a bottle of the above Chilean wine, bought by my uncle as a featured wine in M + S.
The languages used by aficianados in the world of wine is often florid and very often a tad too elaborate for my small brain to absorb.
I'd read some tasting notes on this very pleasing drop, priced incredibly keenly at under a fiver a bottle if you buy six, but I couldn't detect the white honeydew or gingery nuance. I could, however, say it has a wonderful, fresh acidity with a long, smooth finish which is hard to beat at this price. Highly recommended if you like your wine dry and smooth.