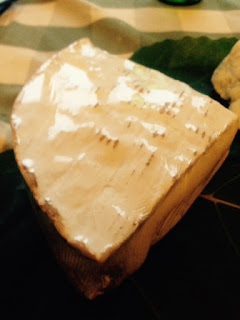 Being a cheese monster makes discovering a new fromage disproportionately exciting.
A recent trip to Devon to celebrate my nephew's 40th birthday featured a most splendid cheese platter, including the above brie style soft cheese. It uses a traditional Caerffili recipe as its base, producing a soft, succulent cheese with a delightful, citrusy centre.
Happily you can buy it in Waitrose which I would match with the delightfully dry and smooth PX Pedro Ximenez 2012 from Marks and Spencer's.