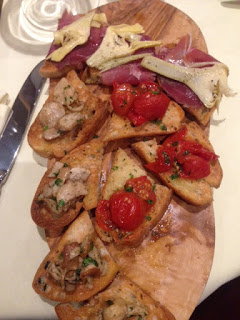 Delicious Bruschette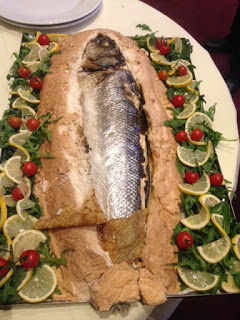 Exquisite Sea Bass Baked in Rock Salt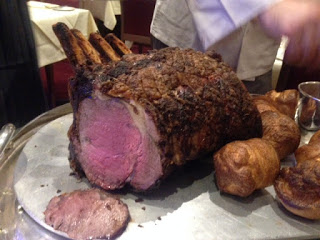 Rib of Beef Cooked to Perfection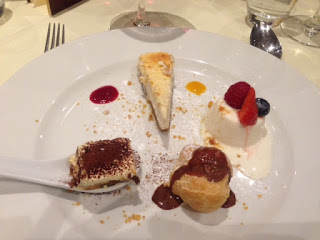 A Selection of Mouth Watering Deserts
"In character, in manner, in style, in all things the supreme elegance is simplicity".
If I had to choose just one sentence to describe Gatti's, a spacious and indeed very elegant establishment near Moorgate, it would be the one above.
A private tasting with the Zomato team gave me the opportunity to chat to the restaurant's most charming of hosts Franco, one of the managers at Gatti's. His gentle demeanour, philosophy and professionalism was a reflexion of what this fine dining eatery is all about.
Opened since July of this year, (the first Gatti's has been running for over fifteen years and has a fiercely loyal customer base) the philosophy behind the restaurant is plain for everyone to take in.
Its incredibly comfortable seating, beautiful glassware and linen all add to the ubiquitous refinement that is ever present and it has a warmth about it that rather took me by surprise.
Well let's just get right down to it shall we? If you want an example of how to cook the finest quality ingredients, excellently executed by the most talented of chefs then look no further.
How often is food interfered with and ruined by over complicated dishes that lose their very essence? Too often in my book. We were treated to a master class in how food should be cooked and served.
Beef that melted in the mouth served with a glossy, unctuous gravy that brought everything together. A sublime tomato sauce (the recipe for which I would sell my grandmother) that clung lovingly to the perfectly cooked pasta. Moist, juicy, divine sea bass whose delicate flavour shone through. As for the silky panna cotta, the star of the desert plate, it had us all in raptures it was so dammed good. The Sicilian red and the Pinot Grigio were perfectly quaffable house wines (so often poor in quality) and the waiting staff an absolute delight.
Gatti's is one of those rare finds that can cater for a couple wanting an intimate and romantic meal but equally could host a party of sixteen or more to celebrate just about anything. I wish them every good fortune in the coming years – and believe you me, they'll be around for a lot longer than most.
Gatti's
1 Ropemaker Street
Moorgate
London
EC2Y 9HU
0207 628 8375
http://gattisrestaurant.co.uk/about-us/gattis-city-point