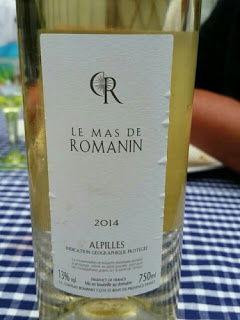 Having had the great pleasure of dining in Cepage, a bijou French bistro in W2, (review to come soon) the evening was made even more delightful by the presence of a Provence rose on the extensive and exciting wine list.
This pale pink beauty, so characteristic of wines from Provence was a delight to drink. I looked at nearby stockists and found a Nicolas in Primrose Hill selling this for 8 euros 50. The website is in French and the tasting notes were a little confusing as I didn't get any hint of anise, dill or rosemary and I certainly didn't understand the reference to it being 'un vin nerveux'.
Then again I'm not and never have been a connoisseur of wines, I just know what I like. And like it I did. Very much. Well balanced and as smooth as the proverbial. Terrific with the seafood on offer, I think it would also make a lovely aperitif.
Nicolas
67 Regent's Park Road
London
NW1 8XD
0207 722 8576
@DisMoiNicolas
FB Nicolas