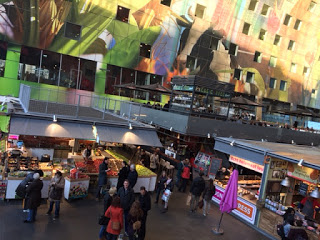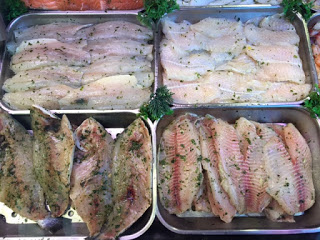 Before WW2 my mother worked in Rotterdam as a nurse. I remember she would tell me, with a deep sadness in her eyes, what a beautiful city it once was; bustling streets, wide boulevards, the Delftsevaart and the lively old port. When the war came the gutless Nazis blitzkrieged the defenceless city to rubble on the 14th May 1940, obliterating its old medieval centre. They threatened to do the same to the historic city of Utrecht unless they surrendered. After the surrender, my Uncle joined the Dutch resistance and almost paid with it with his life after being imprisoned in Amersfoort concentration camp for attempting to blow up a train. He survived the war, and so did my mother despite suffering malnutrition and starvation and witnessing horrors she only shared with me near the end of her life.
From the dust and destruction of old Rotterdam a new, modern city has slowly emerged; always architecturally innovative, often avant garde in its design. During the last 60 years a number of buildings were developed on the devastated bomb site. It has resulted in a unique architectural landscape including sky-scrapers, which are an uncommon sight in other Dutch cities. Rotterdam is now home to some world-famous architecture such as the Cube Houses, New Orleans Tower, and Euromast from renowned architects like
Rem Koolhaas
,
Piet Blom
,
Ben van Berkel
and others. The latest building to emerge is the Markthal, Market Hall, opened in 2014. A blend of foodie oasis, offices and residential apartments set in a huge arched building with a curved glass roof to allow the light the flood the food stalls below.
The interior of the building is adorned with an 11.000 m2 artwork by Arno Coenen, named Hoorn des Overvloeds (Horn of Plenty). The artwork shows Giant images of fruits, vegetables, seeds, fish, flowers and insects. The side walls are apartments and offices with the huge food mall forming the central thoroughfare with an entrance at either end.
There is a massive wow factor as soon as you walk in; colours and aromas overwhelm all your senses. You can pretty much find everything; spankingly fresh fruit and vegetables, a Turkish delicatessen, Italian wine store, cook's shops, street food, cafes including perfect frites and mayonnaise and of course Dutch cheese and fresh Dutch seafood.
A portion of chips served in a cone with a generous dollop of rich creamy Dutch mayonnaise gave me enough fuel to begin my exploration. This place really has everything the foodie could ever dream, fresh produce, foods of every ethnicity, cafes, street food and more. I lingered a while at the cheese stall drooling over shelf upon shelf of dreamy yellow loveliness. I bought two sizeable chunks each of Jonge belegen and Oude belegen cheese. The young for its delicate softness, the mature for its rich complex flavours.
What I love, and miss most, from my mother country is the seafood. Smoked mackerel and eel, fried cod and gorgeous herring in all its various preparations. Herring is popular all along the North Sea and the Baltic, but for me, none taste as good as those from Holland. Fresh, lightly soused and eaten with raw onion this is the sashimi of the Teutonic people. Tart, tasty and healthy, ideally washed down with ice cold beer.
My personal favourite is the paling, smoked eel, I've been eating this ever since I can remember; they are the first things I want to eat whenever I visit family. These are served alone or on black bread, preferably, again, with an ice cold beer. Rich in flavour and texture, this slightly oily fish is something I can get never get enough of, and, If you want to take the fish away, they will vacuum pack it for you.
My mother survived the war and became a UN refugee settling in the UK, my uncle was never the same man after his ordeal but was the kindest soul, he lived a full and happy life and now sleeps the big sleep soundly in his country's breast. I hope Mum's wartime Holland stories of hiding Jews in basements and lofts are not repeated after the EU exit. Will we do the same when European friends are threatened with deportation? In the meantime while we still have freedom of travel go and experience this fabulous progressive multicultural city.
Markthal
Ds. Jan Scharpstraat 298
3011 GZ ROTTERDAM
Station: Blaak