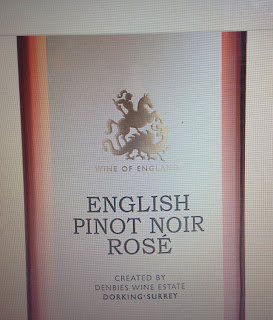 Marks and Spencers sometimes, in my opinion, get pricing wrong with certain wines. I don't like their Pouilly Fume at £15 a pop for instance and I don't know whether it's because certain wines come from famous areas and can attract higher prices but it irks me.
This said, however, I must say that there are a number of wines I really enjoy and feel are terrific value for money, especially when they throw in a 20% discount when buying three bottles and a very satisfying 25% when purchasing six.
The above Pinot Noir rose is one of the nicest English wines I've ever tasted. It has that delightful, pale hue that is normally associated with Provence rose wines and is full of red fruit and ends with a delightful, dry finish. It's £12 a bottle or £9.60 if you buy any three bottles of wine.