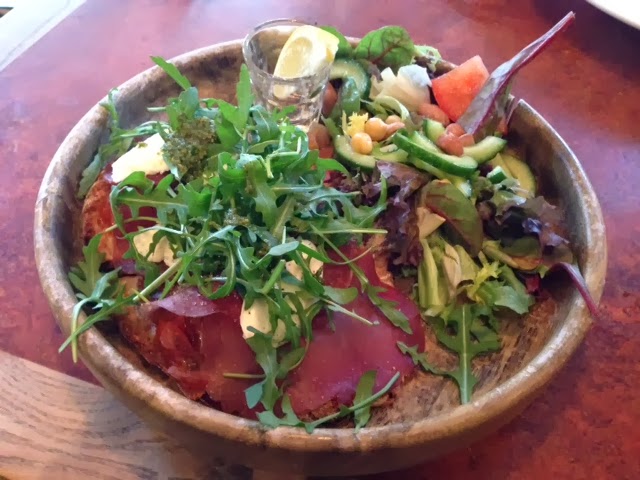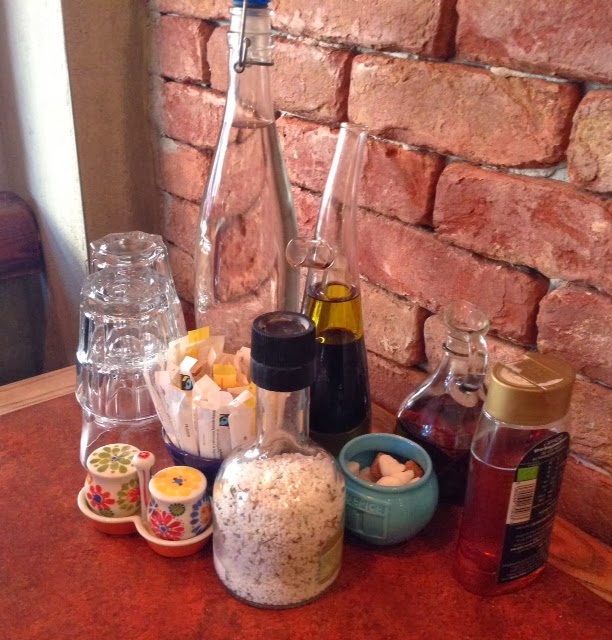 Clever condiments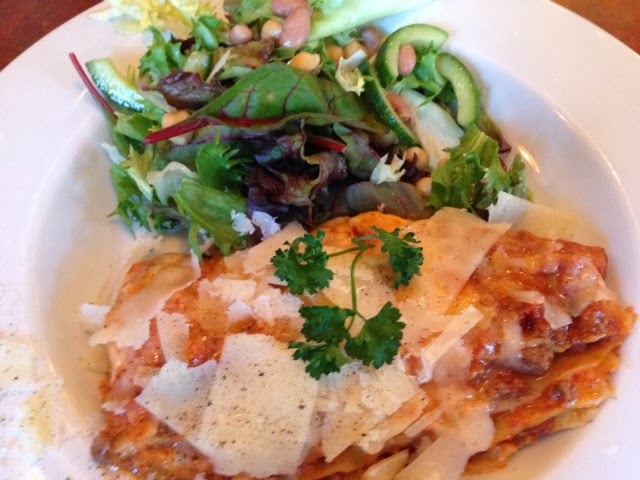 Lasagna
I've always asserted that food, like life should be simple and honest. I'm certainly not comfortable around poncy food in general and all that goes with fine dining – extortion springs to mind mostly.
Anyway, when you come across a charming little eatery that appears to have everything that makes a place worth visiting, it makes for a very happy Polak indeed.
Such is The Golborne Deli, with its smallish but delicious sounding menu and for the area, a lot cheaper than its surrounding competitors. I rather like the small touches that indicate thought and care. Each table has a litre bottle of water, quality oil and vinegar, sea salt, chili oil and even a bottle of agave.
The brochette beckoned to me instantly. Toasted sourdough, bresaola, slivers of mozzarella, a dusting of pesto and some rocket, served with a substantial side salad and fresh lemon.
Lovely, simple, pretty as a picture and generous in size. My pal Zi had the lasagna, again, served with a side salad, and here I have to loudly applaud the perfection which this dish was cooked. Gorgeous meat, beautifully cooked pasta, just the right amount of bechamel clinging to it all, a truly enjoyable mouthful.
What does one need to produce this type of simple yet spot on grub? Care, attention to detail, presentation and flare actually.
A nice, unhurried atmosphere pervaded the deli and the staff were smiles and professionalism alike. A couple of drinks and the food came in at just under twenty quid. What an excellent find.
#Golborne Deli
100 Golborne Road
W10 5PS
0208 969 6907
www.golbornedeli.com