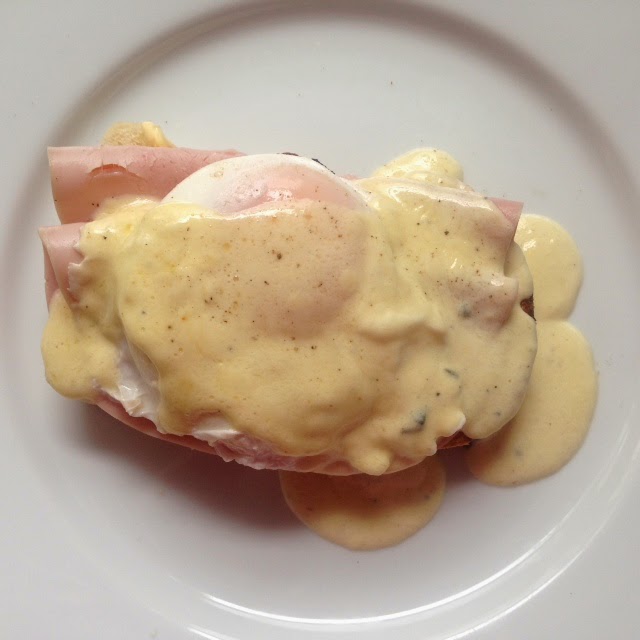 I recently hosted a pop up brunch and instead of serving hollandaise, I produced a two cheese sauce with which I have since been playing around in order to find the definitive one. After days of gruelling research I think I've cracked it. Devotion to duty you understand….
Serves 2
Two slices of toasted sourdough
2 large free range eggs
2 slices of Wiltshire ham
8 tbs double cream
70gr grated gruyere
30gr grated parmesan
3 tbs dry white wine
Black pepper
Reduce the wine in a pan till you have a tbs of liquid left. Pour in the cream, add the cheese and keep on a gentle heat whilst you make the eggs. Crack the eggs into 2 small ramekins.
Carefully lower the eggs, one at a time into a pan of boiling water to which you've added a couple of tbs of vinegar. Lower the heat and cook the eggs for a minute and a half or longer if you don't like runny yolks.
Whilst the eggs are cooking, toast and butter the bread, place a slice of ham on top, take out the eggs, one at a time with a potato masher, dab with kitchen towel, carefully place the eggs on the ham and pour over the smooth, glossy, gorgeous sauce to complete this indulgent brunch.