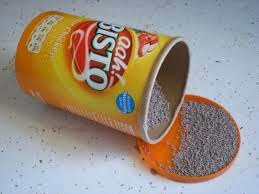 1) Never, ever, under any circumstances use gravy granules. Laden with salt, they add nothing but a fake taste to the meat juices and are utterly abhorrent in every way.
2) Make friends with your local butcher. A loyal customer is a rewarded customer. Free bones for stock and and sauces, free advice on the best way to cook cheap cuts of meat that are delicious and horribly neglected.
3) Keep things simple. Three or four ingredients in a dish are sometimes all that it takes to make a stunning dish. Your main ingredient should be in season and begging for hints of this and a dash of that.
4) Don't try to produce a Michelin starred menu. The one thing I've learned is that I'd rather be sitting with my guests, chewing the fat and relaxing than slaving away in a sweaty kitchen over an ambitious array of dishes just to impress and keep me away from the table.
5) Cheat cleverly. For God's sake, you really don't have to be a master baker, a sashimi expert or any other kind of aficionado. Farmers markets, artisan cake shops etc are there to be used. It might cost a bit more but for the blood sweat and tears saved, some products are worth their weight in gold.
6) Unless you are absolutely sure of your cooking times, avoid serving beef, duck, venison etc if your guests are all wanting their meat cooked differently. Anything from cremated to practically mooing could land you in a spot of unnecessary bother.
7) Seek advice on your wines. If you have an independent wine merchant or a local Majestic Wine store near you, don't guess and keep fingers crossed if you know sod all about the glorious grape.
8) Read and research products that are in season. The internet will tell you everything you need to know and monthly magazines like Olive always include seasonal meat, fruit and veg.
9) Learn to make great sauces. Go on a day course, have some friends over to experiment with you, ask your friends to write down their divine hollandaise recipe, the secret to their gravy etc. A great sauce brings a dish together
10) ENJOY feeding people. If you find it all too much, stop grinding your teeth and bloody well take them out. Food is a glorious thing that brings family and friends together – it's not an endurance test.
Bon appetit.