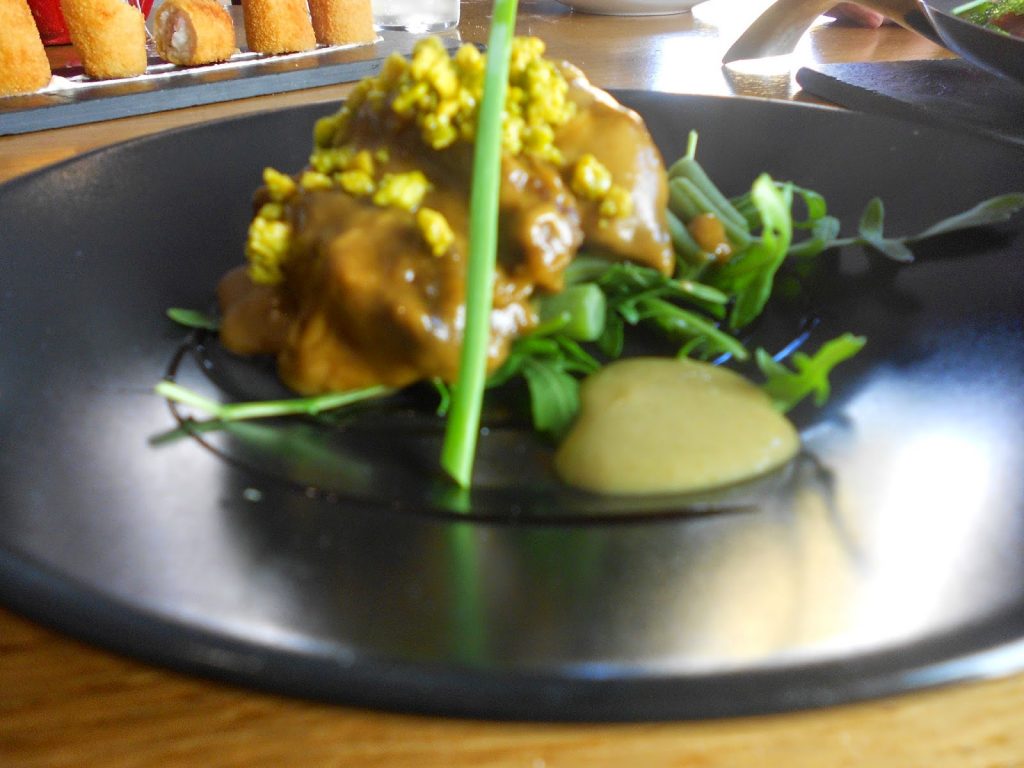 Meltingly soft pig's cheeks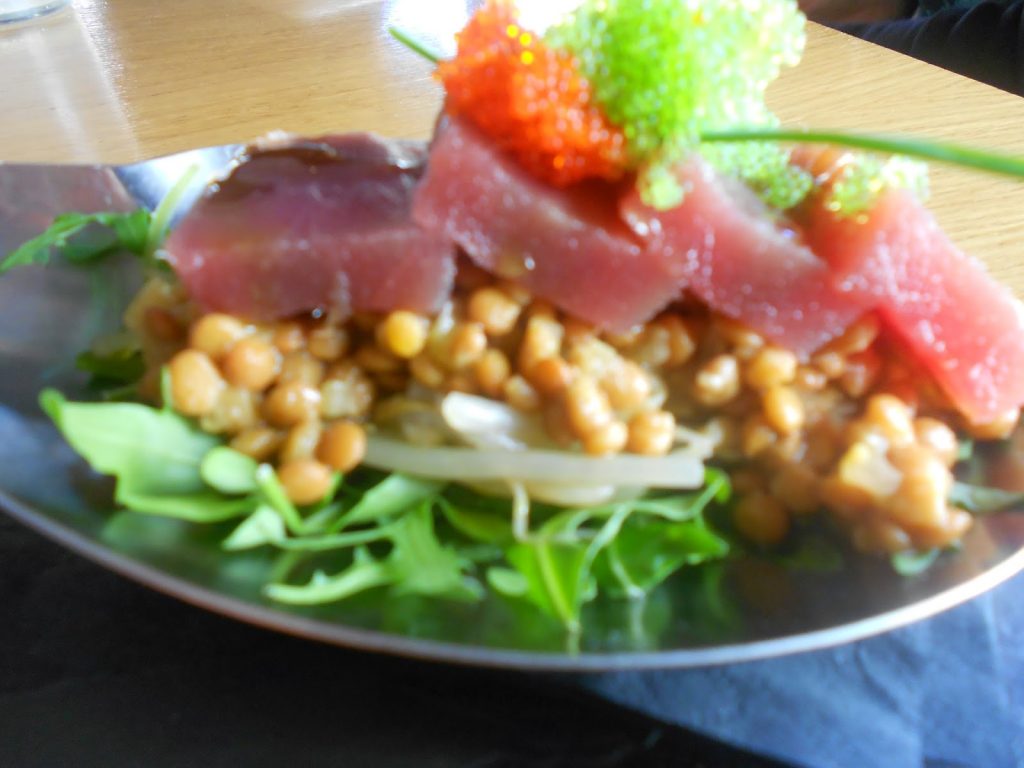 tuna sashimi with lentils
If you're staying on or anywhere near Gibraltar, or perhaps playing polo in Sotogrande, a visit to Pura Tapa is a must.
The place is buzzing at night time so if you prefer a quieter, more civilised meal, an early lunch is advisable.
Pura's menu is written on the walls – it's an eclectic bunch of small dishes with some unusual pairings. Tuna sashimi with lentils, pig's cheek with a pistachio sauce and bbq ribs with mashed potato all sounded a bit weird but out of curiosity we decided to try them out – the only traditional dish that we ordered were the patatas bravas.
My cynicism over the sashimi was instantly dismissed – the softness of the tuna and the wonderful, cold lentils with a simple vinaigrette were a triumph; the sauce with the pork that simply melted in the mouth was divine and even the sticky ribs, dunked in the buttery, yellow mash were a greedy delight. The potatoes were as they should be; crunchy on the outside and feathery soft in the middle, served with a tomato sauce and a dab of aioli.
As is usual in Spain, you normally pay a couple of Euros for a perfectly quaffable, decent sized glass of wine which for us Brits, makes eating out a double pleasure.
A sated stomach and a mere twenty Euros later, I left Pura Tapa wondering why In London you're likely to pay triple the price for half the quality – it isn't rocket science as rents are sky high and the wine imported, not to mention wages higher, so I should just shut up and enjoy every minute of my culinary adventure in Spain.
Pura Tapa
Avd.Mar del Sul
11312 Torreguadiaro
Sottogrande
(+34) 956615366
http://www.puratapa.com/