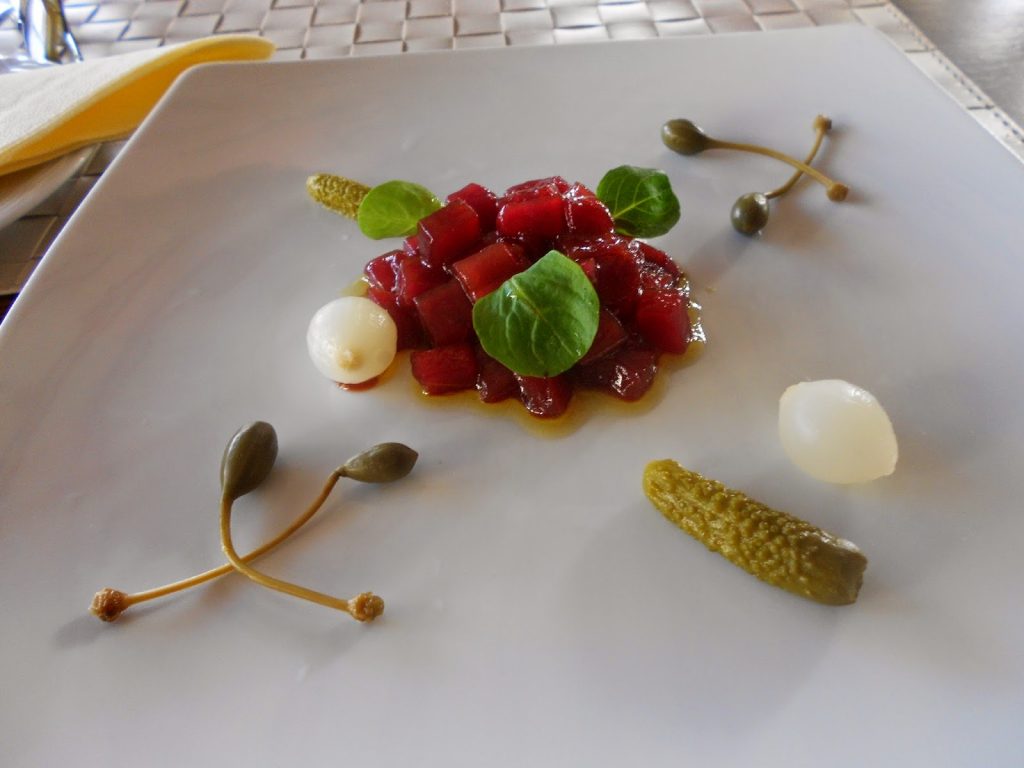 Utterly sublime tuna tartar
It doesn't happen that often, but when it does, it's a most wonderful moment. You're off the beaten track, not a tourist in sight, expectations aren't particularly high and WHAM, a taste sensation smacks you in the kisser and renders you practically speechless.
A tad dramatic, but I kid you not, the special of the day, a tapa of the highest quality and taste had me waxing lyrical all the way back home. Small pearls of spankingly fresh tuna, gently doused in a citrus soy sauce was quite simply the best tuna I have ever had the enormous pleasure of eating.
If I'd been thinking straight, I would have asked my dining companion to beg the chef for the recipe; never before had I rued my woeful lack of the Spanish language.
That's not to say that other dishes were not notable. Large Santona anchovies sat handsomely on creamy avocado slices and the Iberian ham was reassuringly dry and a wonderful, salty mouthful, served with some toasted bread that was smeared with a rich pate. The sirloin steak was a beautiful pink, juicy mouthful and the house red was more than a perfectly acceptable Rioja at two Euros a glass.
This delightful lunch came to a paltry twenty Euros for four tapas, two generous glasses of wine and some sparkling water. I should bloody well cocoa.
La Teerraza de Teo,
C/ Carretera, 48
Guadiaro
San Roque
Cadiz
(+34) 956 61 42 19
http://www.laterrazadeteo.com/html/restaurant.html