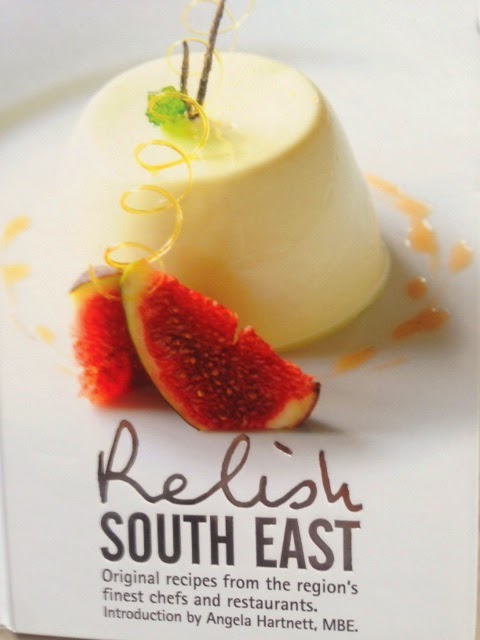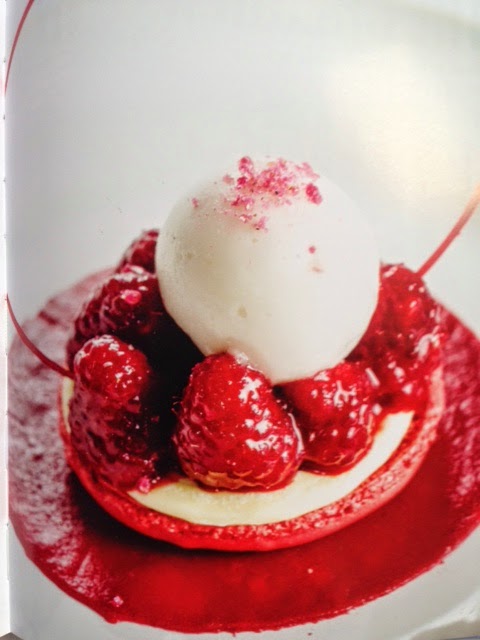 Lychee Macaron
Scallops with pea puree
Filled with luscious recipes, beautifully shot and a testament to pure genius, Relish allows a bunch of uber talented chefs to show case their Gargantuan skills in the kitchen.
This book isn't for everyone. The skills required for many elements in each dish are quite considerable. As a moderately talented cook (who has more holes than a Lib Dem manifesto) I certainly wouldn't attempt any of the recipes on an unsuspecting audience without experimenting first – after all, your friends and family are not lab rats.
This said, the instructions are very clear, the chef's tips are great and nearly all of the recipes have an almost symphonic air to them – how about pan fried loin of venison, golden beet puree, celeriac dauphinoise, port and blackberry jus, buttered curly kale from the team at The Earl of March in West Sussex or pan fried pave of halibut with a butternut squash, pea and basil risotto and crispy leek from the one and only Chris Wheeler at Humphrey's in Stoke Park?
This lovely little tome also includes the names of various suppliers, a glossary of meanings and some hints and tips at the back of the book.
Now if you'll excuse, me, I'm about to amuse my bouche with a potato pancake topped with smoked salmon, watercress puree and horseradish foam. Sublime.