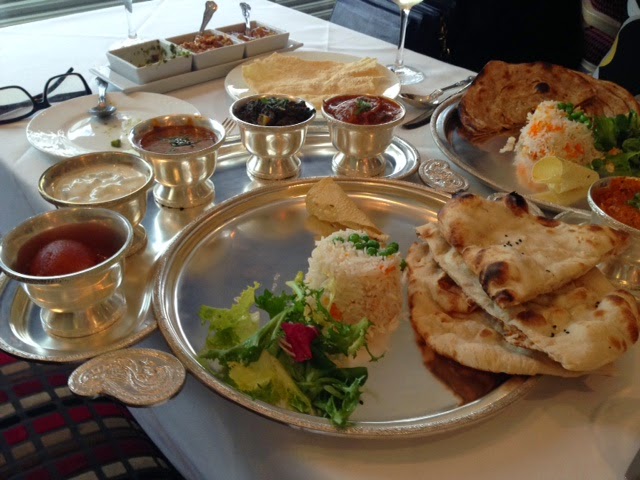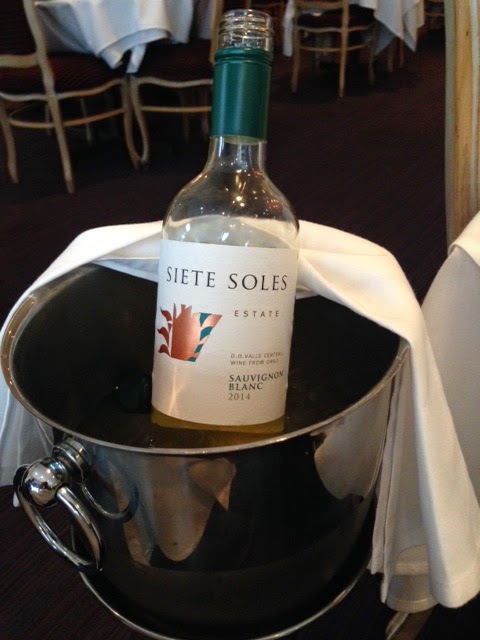 Having recently been exposed to some pretty dire fare in over priced establishments filled with equally stupid punters who should have known better, I was very much looking forward to a second visit to the rather splendid Gaylords in Mortimer Street, reputedly London's oldest Indian restaurant.
A grey, drizzly Sunday was immediately forgotten about upon entering – a welcoming smile and that gentle Indian demeanour which I find so charming lifted the spirits as we were led to our table.
A dish of fiery lime pickle, coriander and mango chutneys were placed on the table with some large poppadoms whilst we were handed our set menu.
Lamb and chicken curry were accompanied by sag aloo, raita, dhal, naan or roti, basmati rice and a dessert of gulab jamun to finish. A bottle of a zesty Siete Soles Chilean Sauvignon Blanc seemed an appropriate choice, as I'm not really a beer drinker.
Having had the good fortune to be invited to a previous, spectacular tasting evening, I couldn't really be in any doubt about being thankful for what I was about to receive.
Thus ensued a scene out of the 'Galloping Gourmet' – for those who are too young to remember, the chef Graham Kerr used to invite a member of the audience to savour his finished dish; the camera would go close up to their faces and the audience would audibly sigh with jealousy. The lamb curry, infused with a gorgeous array of spices, was 'fall off the bone' tender and the chicken, soft, moist, was just an explosion of exotic tastes.
The accompaniments gave a perfect balance to the meat – The sag aloo, raita and rice were all high in quality and taste and dunking the roti into the coriander chutney was on 'repeat' until the bowl was clean. The intense aroma of the Sauvignon Blanc, crisp and fresh with a lingering finish slipped down with effortless ease.
The set menu was £17.50, the wine was just over £20. So here's the thing. You'd expect to pay a hell of a lot more in that part of London and for the sheer quality of food I am amazed that Gaylords is so cheap. I can't quite put my finger on it, but this place has an almost magical feel to it. It has a calming air – no, I'm not on drugs but I'm certain of one thing – it is one of the finest Indian restaurants in the UK – full stop. Please go.
Gaylords
79-81 Mortimer Street
London
W1W 7SJ
0207 580 3615
gaylordlondon.com/