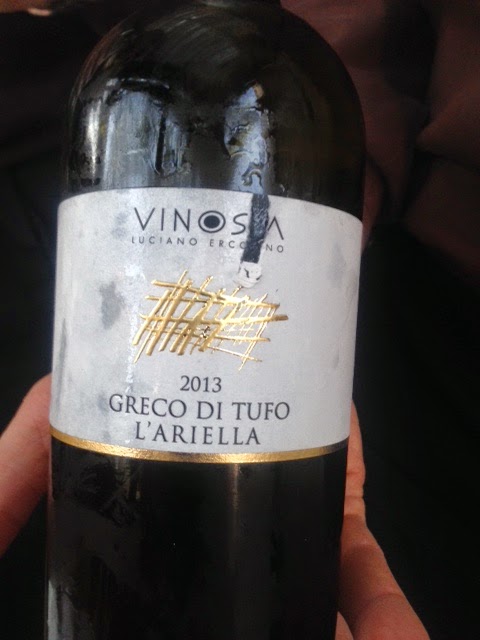 My ardent love affair with Italian wines had me whooping with joy when I was asked to attend an evening of Italian food and wine at the elegant Evoluzione restaurant in the boutique hotel Xenia.
Sadly when I googled many of the wines which left me quite giddy with delight, I failed to find any UK merchants that stocked them, apart from the above Greco di tufo.
Greco is grown in other parts of southern Italy but produces its most profound wines on the volcanic soils around the village of Tufo.
This is a rich, exotic wine and it's characteristic crisp acidity makes for wonderful quaffing. You can buy a case from the merchants below for just over eighty pounds. Stonking.
http://www.finewineservices.co.uk/search.cfm