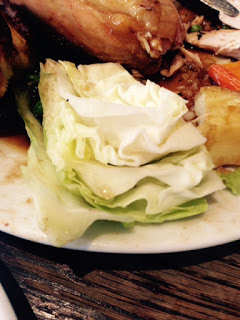 Practically raw cabbage with the roast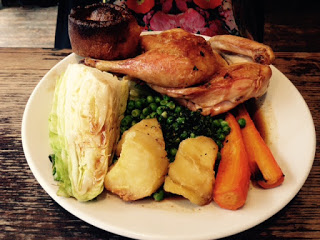 dry chicken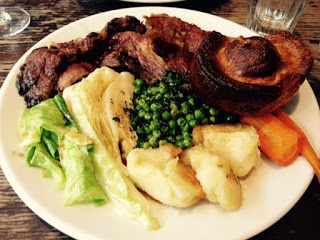 Burned Yorkshires "unroasted' potatoes over cooked beef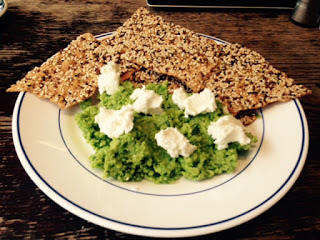 bland uninspiring starter
The Gallery has a lovely setting and really great staff – that and some pretty good reviews were hopefully going to make for a decent Sunday roast, always such a civilised way to spend a day off from cooking.
So, let's just get down to it. As always I like to start with the positives, however depressingly few of them there are.
As I first said, the two girls on duty were on form, as it were. Professional, cheerful and very good at their job. The atmosphere was sunny and the place bright and nicely laid out. The Italian Pinot Grigot blush was a very pleasant drop that had the palest hue and a fiercely dry finish to it. The gravy also made me very happy and when I asked for extra it was happily given.
Here's where it ends sadly. The beef was overdone and fatty, the carrots, whilst sweet were cold, the cabbage nearly raw. the chicken dry, the Yorkshires burned. Even the potatoes had no crunch on the outside – it was as though they were some sort of over sight.
I was still hungry as I couldn't finish my main so went for a starter of broad bean and pea puree with goat's cheese. I'm sorry but what a bland offering it was. Nothing to lift it at all and I couldn't wade my way through it.
Our waitress was apologetic and the starter and coffee were on the house, but I'm still rather lost for words. I can't for the life of me think how something this bad could emerge from a kitchen. I won't be going back for more, that's for sure.
The Gallery
190 Broadhurst Gardens
London
NW6 3AY
0207 625 9184