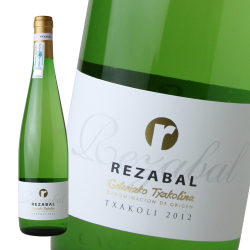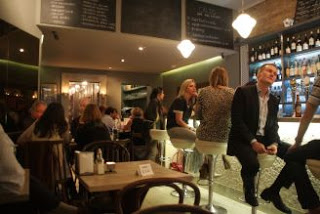 I
was quite a regular at this place a few years back when it served some of the
the best steaks in NW London. It's now been revamped as a tapas bar in an area awash with superb eateries.
I'd
been on an evening restaurant tour of North West London and this was my last
stop for the night. Despite arriving well after 10.30, I was warmly greeted by
the owner, Rod Penk, and took a tall stool at the bar. The night was warm and
sultry so I began with a refreshing Ice cold Estrella Galicia and was given a
spread of tapas to taste.
The
food here is distinctly Northern Spanish; cod croquetas, garlic gambas,
Galician style octopus, fried calamari and chicken livers sautéed in Sherry.
The croquetas were packed with flavour and the creamy cod superb. The octopus
was succulent and juicy, topped with paprika in the Galician style and the
squid crisp to the bite with an excellent aioli. The sherry sauce was just
sumptuous and perfectly complemented the gamey livers.
This
was absolutely first class tapas; as good as I've had anywhere in Spain or in
my London favourite, Centro de Galego. The menu changes every few weeks; some
favourites come and go but there are plenty of great choices here for
breakfast, lunch and dinner.
Wine,
however, is Rod's greatest passion. Spanish wines are sourced through the
immense knowledge of Carlos Read. He seeks out wines from small producers
providing Caldo with a unique selection of amazing wines that are unavailable
elsewhere. Standards Albariño and Navarra were on the list but the star of the
evening was a superb white from the Basque country. Txakoli Rezabal is a
slightly sparkling refreshing dry white; citrusy, yet with a lingering creamy
aftertaste, a perfect match for the excellent seafood served by Chef
Fabio Talavera. Menade Rueda was another excellent new white for me; I finished
up with a superb velvety red, the intense and fruity Rioja Mazuelo de la Quina
Cruz.
I
loved this place and it's no surprise in made it into Tatler's top six tapas
bars in the Tatler Restaurant Guide 2014. This is the perfect place for a
summer evening drink as the frontage opens up to the street, allowing some lovely
fresh air while you sit and enjoy a beer or a glass of one of their many superb
wines whilst watching the world pass by.
The
night went on and the wine and conversation flowed. Rod being an absolutely perfect
and convivial host offered me a Basque liqueur, Etxeko Patxarana for a night
cap. Two shots later I suddenly realised it was 1.30am and the chairs were going
up on the tables. What more can you ask for? Great food, great company and only
a short taxi ride home.
Caldo
Bar and Kitchen
79
Salusbury Road
London
NW6
6NH
Tel:
0207 604 4484