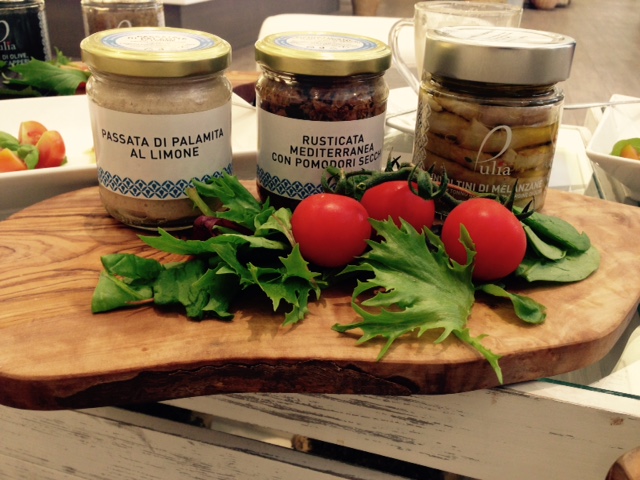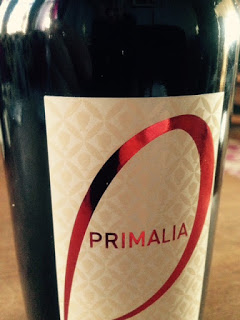 A second visit to the quite outstanding Pulia in London Bridge, which for those of you who haven't had the opportunity of visiting, is a very charming part of the city that attracts the hordes to the nearby Borough food market, gave me the chance to sample the artisan food that comes solely from Puglia; pasta, wine, tuna, aubergines, olives, anchovies, burrata, salted ricotta and and the most mellifluous of olive oils, all beautifully presented were put before three very fortunate tasters to indulge our greedy and impatient bellies.
Pulia products are not cheap. Not should they be. Every single item has been carefully chosen from a variety of producers, all selling food that is at the heart of what Italy is about; the finest of ingredients and methods to produce clean tasting, wonderful fare that is a pure, unadulterated pleasure to experience.
It's worth noting that Pulia already exists in Turin and Florence and is about to open in New York.
We sampled just about everything on offer and if I were forced to put a hamper together for a fortunate recipient (that would be me) it would consist of the following:-
A bottle of Primalia – a deep red that packs a punch. Terrific with cured meets, game and burrata
A bottle of Bombino – an incredibly fresh, dry, slightly sparkling white wine that makes for a splendid aperitif
The frutatto intenso olive oil
The jarred tuna products, of which The Rusticata Mediterranea Con Pomodoro secchi is my personal favourite
The pate di melanzana piccante
The orecchietti semola pasta
These are just a handful of products that are available. Go to Pulia.com to look at the range of food on offer, but if I were you, I would hotfoot it to London Bridge and let Georges, the most charming of owners and his team transport you directly to Southern Italy in all its simple beauty.
Pulia London
36a-36b Stoney Street
London
SE1 9LB