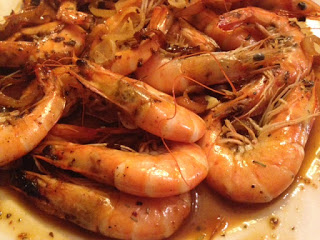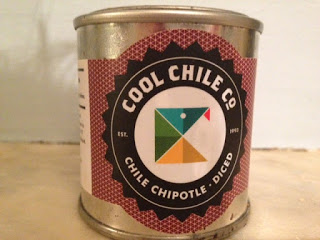 Having no wine in the house is rarer than a Cullinan diamond, but on this occasion it happened to be rather fortuitous.
Having bought a kilo of king prawns from the local fish shop (for a quarter of supermarket prices) I wanted spice and alcohol to pep them up. All I could find was a very dry vermouth (a type of fortified wine) left over from a recent charity cocktail and canape night.
As it happens, the resulting dish was terrific:- hot, buttery juices begging to be mopped up by a sourdough baguette. Just add five good friends, a green salad and a bucket of Greco di Tufo.
Serves 6 as a starter
1 kilo of raw king prawns
2 tsp of chile chipotle pieces, crushed in a pestle and mortar (see above Cool Chile product)
6 cloves of garlic, sliced
125 gr best quality butter (half a pack)
1 large glass of dry Vermouth
good pinch of Maldon sea salt
2 tbs olive oil
You will have to do these is a couple of batches so have a serving dish ready and some foil and keep them warm in a hot oven.
Per 1/2 kilo
Heat 1 tbs of olive oil and 60gr butter in a large frying pan.
To this add 1 tsp of chile and toss in the prawns. Fry on a high heat for 1 minute before adding half the vermouth.
Let this bubble for thirty seconds before adding the garlic and turning the prawns over. Sprinkle in the salt and cook for a further minute.
Transfer the prawns and the juices to the serving dish, keep warm, give the pan a wipe and repeat the process. Five minutes from start to finish. That's my kind of cooking.