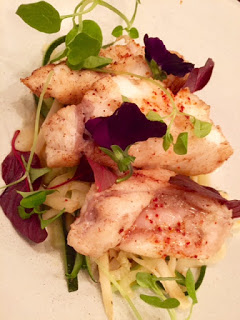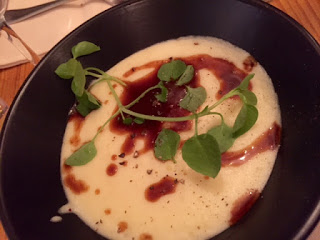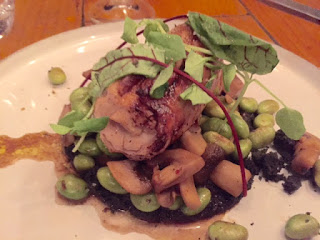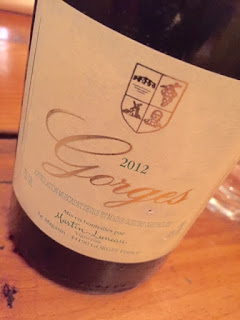 Visiting Paris for the first time since Brexit felt like visiting a lover you are about to seperate from forever. Brexit left a bitter taste in my mouth, being forcibly separated from a continent whose history, life, culture and especially food still holds a boundless fascination for me. In an increasingly troubled world I was hoping for a closer union between all nations of the world, not violent, forced separation by a xenophobic few. I felt like a child with its arms flailing after being forcibly ripped from its families embrace.
I've been coming to Paris since the late 80s, as a young antiquarian I would search in dusty backstreet bookshops with the legend that was the late Martin Stone. Together we would hunt down scarce first editions of Huysmans and Baudelaire, along with clandestine Victorian publications of the nefarious London born publisher Charles Carrington. Martin knew Paris intimately, it was almost as if he had a map in his head. He always knew the best places to eat and inevitably, after a days book hunting, we would always end up sharing a fine meal in a low cost cafe in some hidden backstreet that Martin would have sniffed out.
However, I digress. This time I was in Paris again to meet friends from Argentina who were travelling there from Rome. People say eating out is expensive in Paris, but that's really a matter of choice; you have everything you could ever want, from Michelin starred fine dining to basic prix fixe cafes in working class districts like Montrouge, south of Paris. You can go to classic restaurants such as Le Procope in the rue ancienne de comedie for it's amazing seafood platter, its plush leather seating and wood panelled interior steeped in history of the French Revolution but in a city, and a nation for that matter, that loves its food bad restaurants seldom last long. Even in a cafe you are really guaranteed decent fare with a perfectly drinkable carafe of house wine. There are a few tourist traps that don't depend on repeat business but these are few and far between.
Le Coude Fou, situated in a backstreet in the Marais is one of my Parisian favourites. It's very much a native place, many times I've been the only non French person dining. They take their food seriously here, I was once eating with a companion who insisted on having their duck "well done". The horrified waitress almost had a heart attack at the very thought of it all, shaking her cascades of red hair from side to side and insisting it must be "pink, pink, pink Madame". Whilst I am of the view that we should be allowed to order our meat well done, if that is our desire, I did understand her horror.
That was on a packed Saturday night, the place was heaving, every table taken and the bar busy with after work wine drinkers. Coming here on a Tuesday was a rather more sedate affair, a gaggle of post work oenophiles talked loudly and enjoyed their downtime before taking the metro home. A few tables were taken, but like last time we were the only non French people. Here main courses here can be from around €14-21, the seasonal menu changes daily.
The bread, like always in French restaurants was first class, a firm dark crust with a soft tasty interior. Why do so many London restaurants treat bread as an afterthought? So many meals in London have been spoiled by tasteless cotton wool passing for bread. In France the bread is always the centrepiece of the table, not something thrown in as an afterthought; just as it should be.
We began with a sharing bowl of fresh, crispy baby squid, lightly battered, crunchy and full of flavour.
This was followed by a rable de lapin farce au foie gras, feves de soja et crumble, saddle of rabbit stuffed with foie gras on a bed of soya beans, €21. It looked "slight" on the plate but it was deceivingly filling. This was a stunning dish, every mouthful a sensual delight of flavour and texture and finally washed down with the excellent wine. My dining companion went for the lightly spiced medallions of Turbot on a peppery salad base with curry emulsion, €20 accompanied with a creamy mash. The fish was firm and meaty and the mash rich in cream and butter as you expect in France.
Rabbit is quite a light, delicate meat so can be paired with a dry white, just as well as a lighter red such as a Beaujolais Gamay, a Burgundy Pinot Noir or even a young Cote de Rhone. I chose this fabulous wine from the Loire valley, the Domaine Martin Luneau, Gorges Muscadet, 2012 a light yet fully flavoured minerally wine with lots of citrus and green apple, €28.
Dessert was creme brûlée, £7, a ubiquitous standard in most French restaurants and always a delight with its crunchy melted sugar topping and rich creamy interior.
We walked all the way back to St. Germain through the busy Parisian night, passing closed shops and pavements glistening with the evening damp. I left Paris the next day with waves of melancholy like leaving a lover you never want to leave. There may have been tears at the station or perhaps it was just dust in my eyes. Brexiters, what have you done. I'll be back for an illicit affair, even if I need a visa.
Le Coude Fou