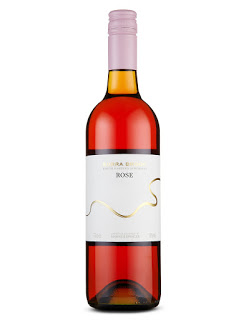 I sometimes find M&S wine a tad pricey for what you get. Then suddenly they'll come up with a great deal, in this case a rather good Australian rose which my business partner and I had the pleasure of quaffing before a meal.
I generally leave the flowery descriptions and more technical details of wine to the sommelier Michael Goss as frankly, I'm more interested in how wine makes me feel and both Zina and I were very impressed.
It's fresh, dry, well balanced and what I'd call very easy drinking, particularly good as an aperitif. You can buy two bottles for £14 or six for £36, making a saving of £15. For six pounds a bottle, you really do get your money's worth.
Copy and paste the link below to go directly to the offer.
http://www.marksandspencer.com/burra-brook-ros-case-of-6/p/p21126956