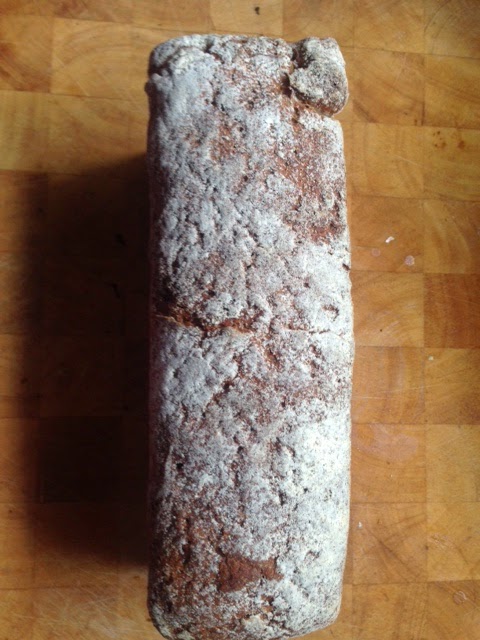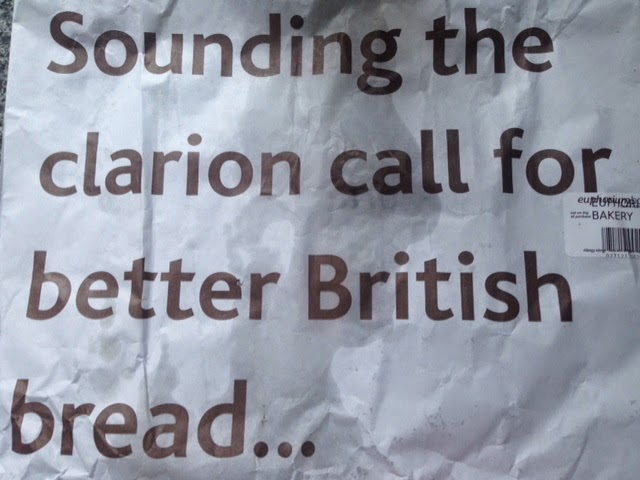 Having bought the above bread from The Fulham road, I imagined my pal had wondered into some artisan bakery full of the well heeled, Prada wearing glossy people with kids called Henrietta and Tarquin.
How wrong could I be? It was indeed bought on The Fulham Road in, er, well, Tesco's.
The above gorgeous and very generous loaf is as dense as my mum's bread was and a flood of nostalgia washed over me when I had a thick, toasted slice slavered with butter to accompany my boiled eggs this morning.
They've been going from strength to strength since 1999 and are currently in 31 locations.
If their rye is anything to go by, their clarion call for better British bread has been answered – it's an absolute pleasure sinking ones gnashers into such beautiful tasting food. Check them out on their website. The sourdough beckons……
http://blog.euphoriumbakery.com/page/The-British-Baking-Revolution.aspx