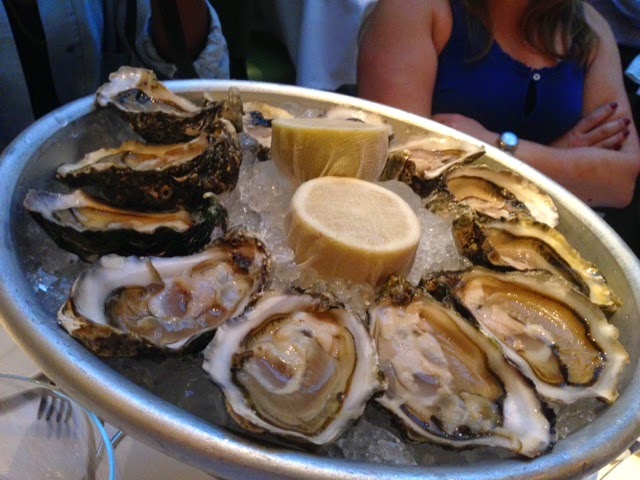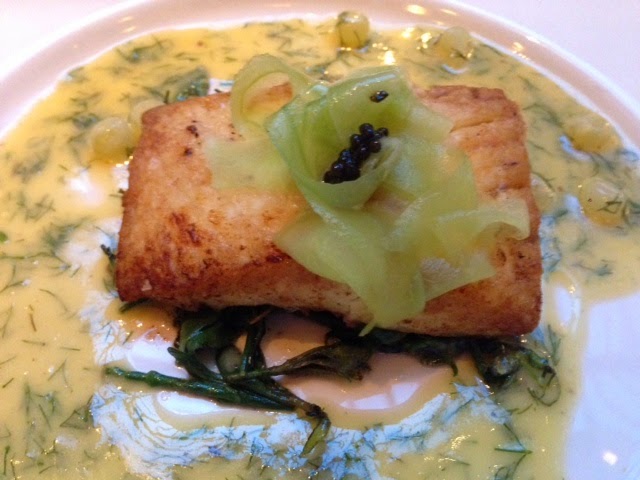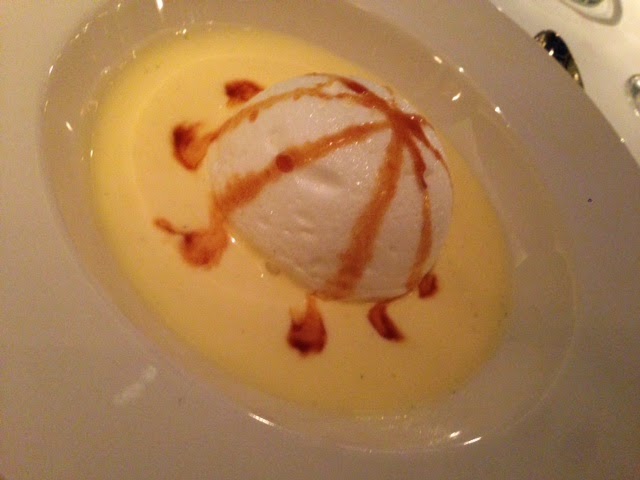 There are few places that I've ever had a more trembling anticipation of eating in as Boulestin in St James Street. French food is one of the finest cuisines on earth and I'd already been hearing wonderful things about this restaurant in the heart of London's St. James. Named after legendary restauranteur Xavier Marcel Boulestin, famous for popularising French cuisine in London during the 1920s and 30s, Boulestin aims to bring  the classic French cooking back to the heart of central London.So keen, in fact, I arrived a full thirty minutes early and spent the time gawping and drooling at the fine wines in Berry Bros. next door; time well spent! I sauntered back and joined my fellow diners who were already sampling amuse bouche sharing plates of Oak Smoked Eel with horseradish on pumpernickel (£6.00), Smoked Cod Roe with Devilled Eggs and Croutons (£6.00) along with some fine cocktails in the Bistro area at the front of the restaurant. First up was Le Boulestin, their signature cocktail. A lovely gin based delight with Tanqueray, fresh cranberry and ginger (£10.50) Second was Apple Manhattan (£12.00)a smooth and fruticious blend of Bulleit Whiskey, Apple Liquor, Sweet Vermouth and triple sec.  So good I just had to have two! Lush!
The smoked eel was especially good, delicate and delicious and being appalled by waste I made sure I devoured what was left before being taken through to the dining area at the rear of this elegant restaurant.
In the film La Grande Bouffe (1973) four jaded gastronauts gather at an elegant yet neglected house to eat themselves to death. In one of the early scenes two principal characters Marcello and Ugo race each other to see who can eat oysters faster. Remembering this peon to gastronomy and culinary decadence I ordered the twelve oysters for £39.00. Sancerre and oysters, in my opinion, are the most exquisite pairing on earth. The 2012 Sancerre Les Cailottes, Domaine Jean-Max Roger (£58.00) was one of the finest I have ever tasted, so heavenly in fact I'm certain the grapes had been gently squeezed between the alabaster thighs of angels. Served Ice cold, the delicious flinty dryness was perfect with the succulent, plump oysters. A fellow diner had ordered the Pan-fried Cornish scallops served with pea puree and broad beans (£16.75), a mutual trade was secured and the scallops tasted equally as fine.
Picking a main course was the tough one, so much to choose from; but as I still had the Sancerre I opted for the Pan-Fried wild halibut with caviar, champagne and cucumber sauce (£34.50). The dish was superb; a slight crust on the generous halibut steak was perfectly complimented by the caviar and sauce. A truly stunning creation by chef Andrew Woodford that left me wanting to try more. My companion ordered the Cassoulet de Toulouse (£23.50) a little heavy for the summer, but, nevertheless still very good indeed.There was little space left for dessert so I ordered Ille Flottante (£7.50) a light mouse floating in a vanilla custard sauce. A perfect conclusion to a really delightful feast.
The menu is updated weekly with seasonal dishes and vegetables. Look out also for the prix-fixe and lunchtime deals and special offers on the website.
The film progresses to ever more gluttonous meals and descends into an indulgent orgy of nihilistic foody and fleshly pleasures, until they all expire. So excellent is the food here that the prospect of expiring in the presence of such great cuisine would be a wonderful way to leave this earth. Boulestin is not cheap but is a superb place for an occasional treat or "grande bouffe". You won't be disappointed.
Boulestin
5 St James's Street
London
SW1A 1EF
0207 930 2030