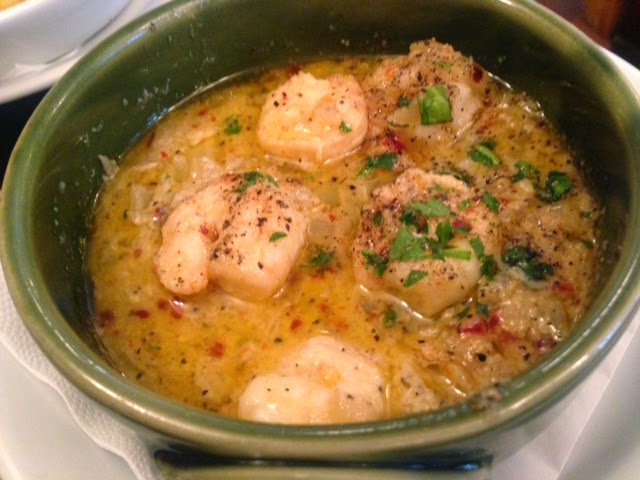 delicious king prawns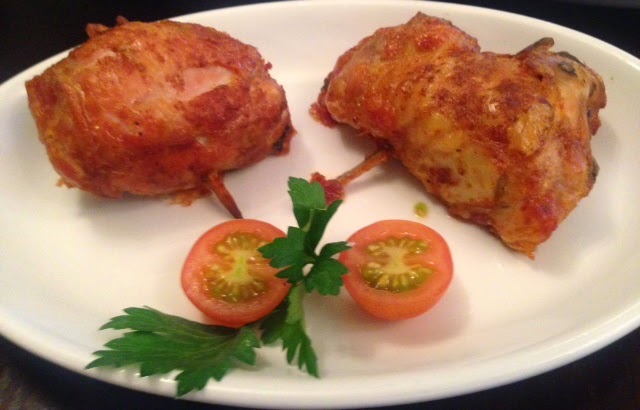 moist chicken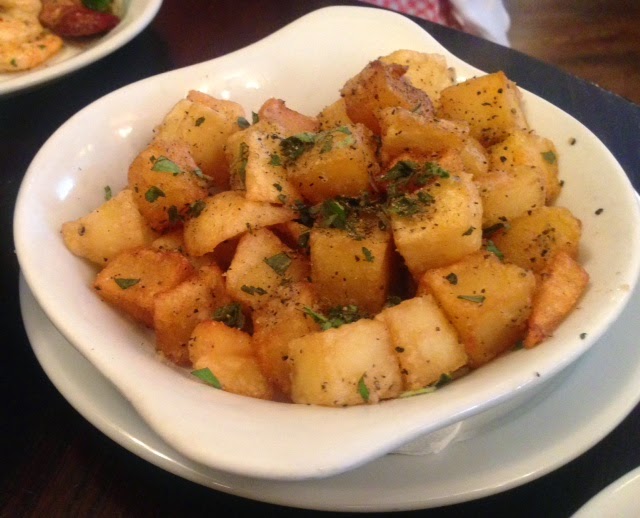 perfectly cooked potatoes
Nearly every time I hear a chef being interviewed, they say that local, quality ingredients are the key to good food and keeping it simple is best practice. What thinking creature wouldn't agree? I've eaten in a few poncy restaurants where they waft aromas over you and serve you an amuse bouche consisting of a pastry swan and a foie gras cygnet…. bonkers.
It isn't really me and when I came across this tapas restaurant on The Wirral my thoughts were vindicated. Honest, simple, well flavoured food that was consistently good and delivered with great service and a very reasonable bill at the end of the meal.
So, let's not leave the best till last. The Linguine pasta baked in parchment paper,(£4.50) with king prawns, white wine, fresh chilli, garlic and chopped tomato was absolutely spanking, no two ways about it. The king prawns,(£3.95) sautéed in white wine, onion, garlic and pepperoncino chilli were equally triumphant and dipping the fried potatoes into the sauce was irresistible.
As for the boneless chicken thighs,(£4.50) stuffed with Parma ham, a hint of sage, spinach and mozzarella cheese, they were juicy, moist and full of flavour. A kick of heat from the spicy sausages (£3.95) made for a delicious mouthful and the freshness of the salad (£3.95) a welcome addition.
A couple of glasses of pleasant dry white wine and a beer to accompany our meal gave us a bill of forty pounds including a generous tip and not a pastry swan in sight. Bloody marvellous.
Pesto
Dibbinsdale Rd,
Wirral,
CH63 0HJ
0151 334 9818
e: reservations@pestoatthedibbinsdaleinn.co.uk
http://pestoatthedibbinsdaleinn.co.uk/
https://twitter.com/dibbinsdaleinn