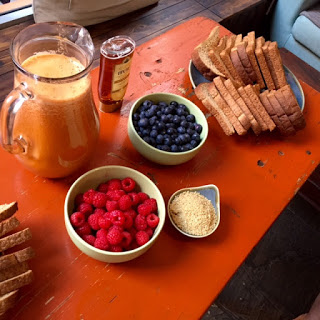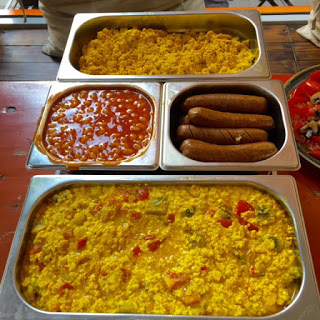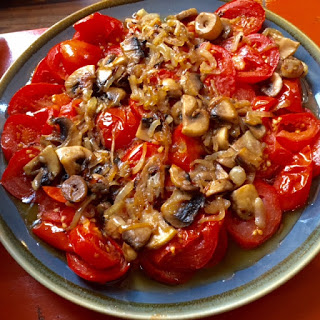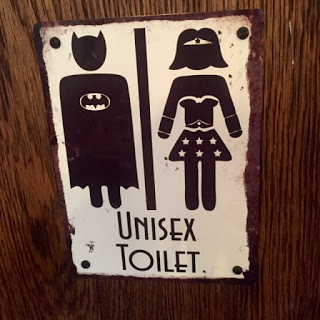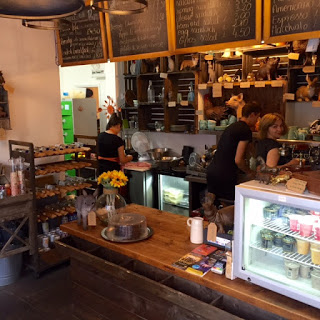 I love the smell of Soho in the morning; the remains of last night's food combine with the stale aroma emanating from empty beer bottles as the streets are hosed down in an early morning street spruce up. Rupert Street, Soho, was formerly the home of sex shops and the infamous Raymond Revue Bar but is now giving way to an expanding array of coffee bars, delis, and restaurants.
Opened in August 2015 Vegan Hippo has rightly developed a reputation for excellent, imaginative, vegan food. This independent cafe is a great relief from all the dreadful tourist trap chain restaurants in Shaftesbury Avenue. They are warm, welcoming and passionate about their food, all made and served with love. I arrived around 7am for breakfast, our hostess showed us round the cafe and described their ethos.
We began with an organic fair trade coffee with soya milk and sweetened with agave; strong and richly dark, it really hit the spot at this time of the morning.
The full English vegan Breakfast (£8) consisted of scrambled tofu with tomato, mushroom and onions served with dense vegan sausage in the tradition of polish kielbasa with a side of baked beans. Immensely filling, yet there was still more food to try.
Porridge with fresh and dried fruit along with dates with peanut butter and vegan chocolate. The soya cream coconut yogurt was simply divine while the dark chocolate gluten free coconut biscuits were harmonious. Service was polite and attentive.
I loved the superhero themed toilet. You see, all vegans are superheroes saving the planet one meal at a time.
All restaurants could learn a thing or two from Vegan Hippo when choosing their vegan and vegetarian options; they prove every time that vegan food doesn't have to be boring or tasteless. Even if you are not a vegan you should go to open your eyes and your palate to new experiences. As an added plus they now serve vegan beer. My kind of place.
Vegan Hippo
52 Rupert Street
Soho
London
W1D 6DS
@vegan_hippo